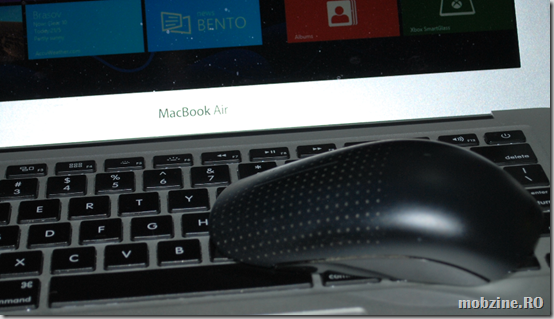 Cine are un Microsoft Touch Mouse și aștepta (așa ca mine) suportul Microsoft pentru Windows 8 poate să fie mulțumit: a venit într-un final. Pachetul Mouse and Keyboard Center 2.0 (formerly IntelliPoint and IntelliType Pro) disponibil pentru download pe site-ul Microsoft implementează în Windows 8 suportul pentru gesturi necesar operării complete a noului sistem de operare. Va trebui să descărcați cam 48 MB și apoi să așteptați să se facă instalarea. După repornie, Microsoft Touch devine interfața voastră touch pentru Windows 8.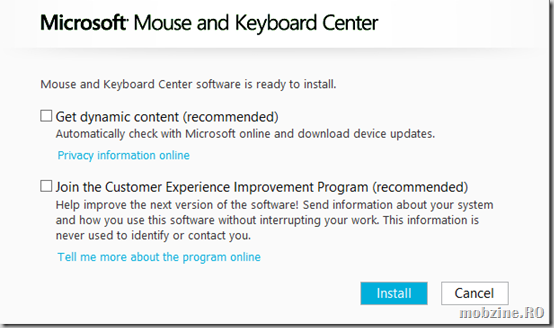 Setările pot fi configurate după dorință și necesități. Implicit setările propuse acoperă toată gama de operații ce pot fi realizate rapid folosind funcția touch a mouse-ului.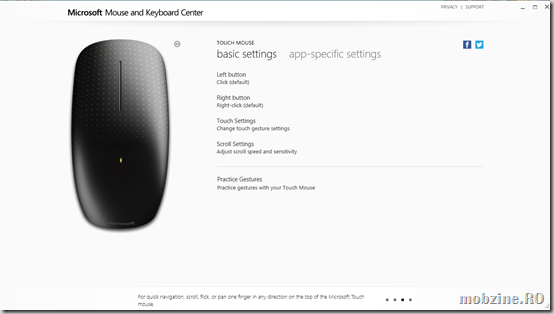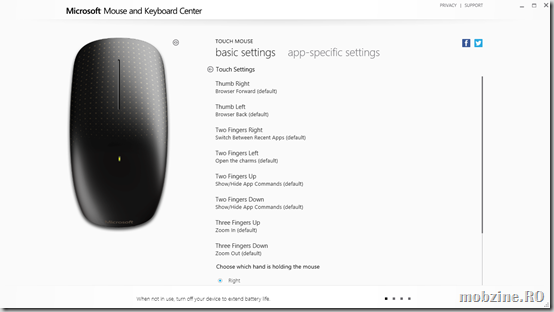 Partea faină? Chiar și fără un ecran touch, via Microsoft Touch Mouse Windows 8 devine ușor de folosit.