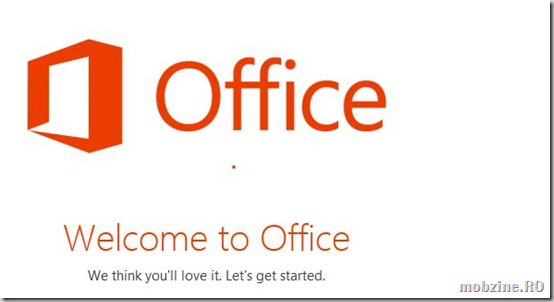 Kirk Koenigsbauer, Corporate Vice President Microsoft Office Division a anunțat pe blog-ul Microsoft Office că suita Office 2013 este RTM ( the release to manufacturing). Abonații MSDN și TechNet vor putea să descarce kit-urile la jumătatea lunii octombrie, companiile ce folosesc licențe de volum având acces la produs începând cu 1 decembrie. Lansarea oficială încă nu e anunțată, primele luni din 2013 fiind ținta cea mai probabilă. Știți probabil că deja există pe tabletele Windows RT o versiune de Office 2013 și după cum știți, e disponibilă pentru download și folosire Office 2013 Preview.
Împreună cu Windows 8, Office 2013 marchează trecerea către noua interfață Modern UI (METRO) și integrarea mai adâncă cu serviciile cloud ale Microsoft – SkyDrive, Office 365.
Din ce am testat până acum, modulele din Office 2013 nu diferă foarte mult de cele din Office 2010 decât printr-o altă interfață și integrarea nativă a cloud-ului. Dacă Office 2010 a fost greu de vândut, Microsoft va avea o sarcină și mai grea în cazul lui Office 2013.
Și nu din cauză că produsul nu ar fi reușit ci mai degrabă pentru că 99% din utilizatori nu vor simți nevoia unui upgrade: produsele din suita Office sunt deja la un nivel de maturitate ce face extrem de grea introducerea de noi funcționalități cheie care să justifice un upgrade masiv.