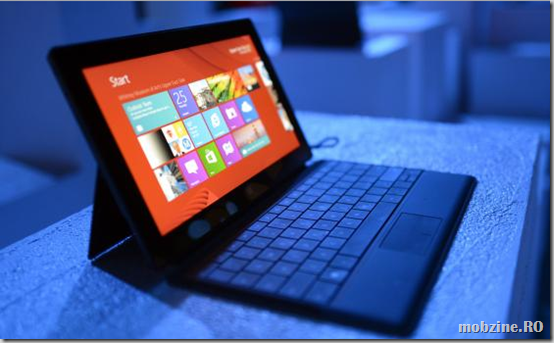 Surprinzător, după anunțul descoperirii unei soluții care să permită instalarea de aplicații terțe pe Windows RT din altă sursă decât Windows Store, Microsoft răspunde prin a-i felicita pe cei ce au detaliat procesul. E ceva ce Microsoft nu a mai făcut niciodată și în niciun caz Apple, ce luptă constant cu comunitatea de jailbreakers de pe iOS.
În primul rând se specifică faptul că procedeul nu este unul permanent și că modificarea trebuie refăcută la fiecare repornire a Windows-ului, ceva similar cu tethered jailbreak pentru iOS. Apoi, oeprația este foarte complicată și fără un instrument automat (ce nu există deocamdată) numai un utilizator cu cunoștințe avansate îl poate duce la sfârșit. Și nu în ultimul rând, nu e vorba neapărat despre o vulnerabilitate, un fix fiind deja în lucru.
The scenario outlined is not a security vulnerability and does not pose a threat to Windows RT users. The mechanism described is not something the average user could, or reasonably would, leverage as it requires local access to a system, local administration rights and a debugger in order to work. In addition, the Windows Store is the only supported method for customers to install applications for Windows RT. There are mechanisms in place to scan for security threats and help ensure that apps from the Store are legitimate and can be acquired and used with confidence. We applaud the ingenuity of the folks who worked this out and the hard work they did to document it. We'll not guarantee these approaches will be there in future releases.
Deocamdată, anunțul legat de jailbreak-ul Windows RT e unul interesant doar pentru entuziaștii ce doreau să folosească aplicații proprii pe platforma ARM. Publicul larg nu are încă motive să se bucure pentru că, așa cum spuneam mai înainte, nu există nici un instrument automat care să aplice schimbarea și nici colecții de aplicații făcute pentru Windows pe ARM care să poată fi puse pe un sistem deblocat.
Reușita nu trebuie neapărat privită ca o soluție de instalare de aplicații nesemnate pe Windows RT. Cred că indicat ar fi să se ia în considerare că deja s-au găsit modalități de "spargere" a unui sistem de operare relativ nou, fără să discutăm de o cotă de piață suficient de mare care să astragă atenția creatorilor de malware. Pentru că dacă așa ceva se va întâmpla, sigur se vor mai găsi și alte portițe de "jailbreak" ce poate să aibă consecințe mai puțin plăcute pentru utilizatorul de Windows RT.
via cnet