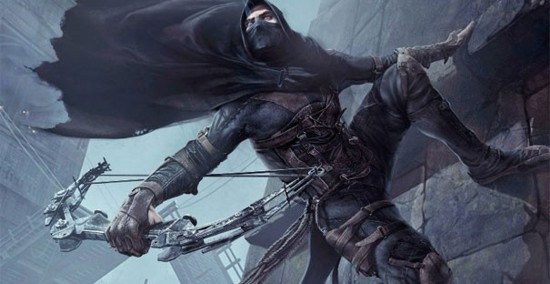 Atunci când lucrezi la un nou episod al unei serii vechi, ce și-a câștigat renumele pe PC, printr-un gameplay excelent și un personaj central plăcut, există o formulare pe care trebuie să o eviți ca pe ciumă. De fapt, nu ca pe ciumă, ci ca pe acea super-ciumă de care se teme ciuma.
Sună cam așa "wanted to bring in more of the audience of the modern console market". Tradus înseamnă ceva de genul "călcăm în picioare tot ce e mai sfânt pentru voi". Când a fost descrisă astfel revenirea lui Thief, fiind pomenite cuvinte precum "mainstream", internetul a început să plângă, posibil să și urle, dar nu este dracul chiar atât de negru, chiar dacă hoțul nostru rămâne destul de negru.
Când Nicolas Cantin, game director al proiectului, a spus că Garrett va fi mai puțin gotic și mai mult mainstream, nu s-a referit la o transformare completă a jocului într-un Call of Duty cu arcuri. Se referea la modificarea înfățișării eroului față de primele designuri făcute pentru acest joc, în care Garrett era mult mai întunecat, complet cu unghii vopsite în negru. Arăta parcă prea emo, așa că au revenit la un design mai clasic pentru erou, dar cu o serie de modificări pentru costumul său, pentru a reflecta capacitatea sa de a face mișcări orientate mai mult pe acțiune.
Nu este tocmai trădare nemărginită, dar asocierea de cuvinte tot lasă un sentiment neplăcut, de parcă cineva tocmai ți-a călcat pe mormânt.
Material preluat de pe www.games-arena.ro