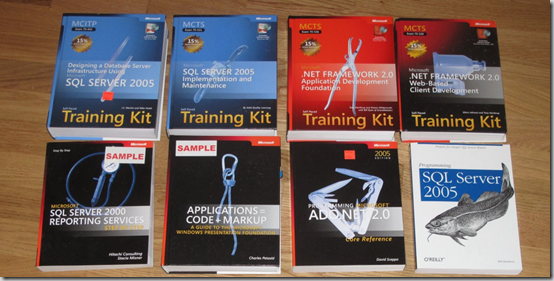 Microsoft a decis să ofere în regim gratuit o colecție amplă de cărți publicate de Microsoft Press, despre Office, Office 365, SharePoint, SQL Server, System Center, Visual Studio, Web Development, Windows, Windows Azure și Windows Server. Link-urile de download sunt publice, accesibile oricui, așa că nu mai pierdeți vremea și începeți să descărcați ce vă interesează.
Ce pot recomanda pentru un pasionat de IT, din ceea ce se găsește gratuit:
– Microsoft Office 365 for professionals and small businesses: Help and How To
– eBook for SharePoint Server 2013 Intranet and Team Sites
– Extracting and Loading SharePoint Data in SQL Server Integration Services
– Technical Documentation for System Center 2012 – Virtual Machine Manager
– Testing for Continuous Delivery with Visual Studio 2012
– Developing Modern Mobile Web Apps
– Developing an end-to-end Windows Store app using JavaScript: Hilo
– Drupal on Windows Azure
Cărțile sunt disponibile în format ePUB, MOBI, PDF. Unele au chiar și DOCX.
Le puteți obține de aici.
SFAT: Pentru cei ce le vor parcurge pe o tabletă/telefon cu Android, e mai indicată descărcarea formatului ePUB, recunoscut fără probleme de Aldiko Book Reader.