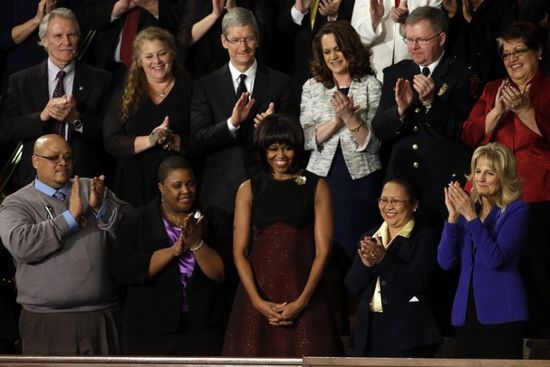 Discuțiile au fost inițiate la cererea Administrației USA, cu scopul de a discuta spinoasa chestiune a confidențialității datelor. La această întâlnire, pe lângă șeful Apple, Tim Cook, au mai participat câteva personalități din zona IT-ului american. Este vorba despre CEO-ul de la AT&T, Randall Stephenson, sau  Vint Cerf  de la Google.
Deși declarația oficială din partea Președenției a lipsit, aceștia refuzând să acorde, conform celor de la Politico, orice detaliu despre întâlnirea ce a avut loc, au existat voci care au încercat să justifice această secretomanie din jurul acestor discuții:
"one of a number of discussions the administration is having with experts and stakeholders in response to the president's directive to have a national dialogue about how to best protect privacy in a digital era, including how to respect privacy while defending our national security."
Nu știu de ce, dar am senzația că în loc să clarifice ceva, această declarație contribuie și mai mult la adâncirea suspiciunilor legate de motivele reale pentru care s-au întâlnit cei de mai sus. Cu atât mai mult cu cât am văzut că unul dintre clienții importanți pentru Apple este chiar statul american, iar președintele Barack Obama nu ezită să se implice fățiș în disputa Apple cu Samsung, principalul rival. Și peste toate acestea, încă mai domnește scandalul cu NSA și PRISM. Așa că motive pentru a privi cu îndoială asupra acestei întâlniri există din plin.
via Politico