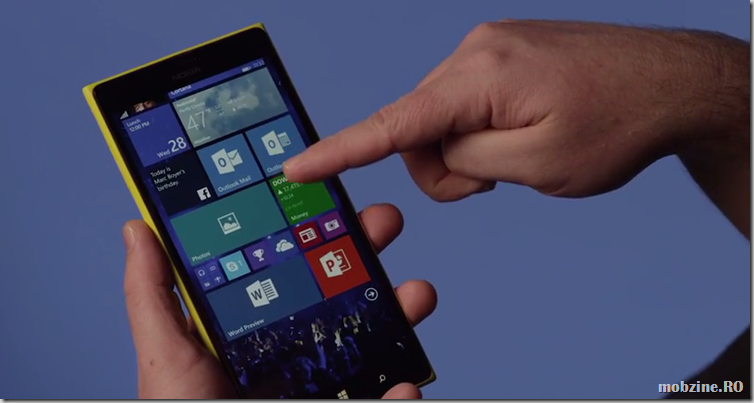 Se pare că așteptarea a luat sfârșit și entuziaștii pot să își instaleze prima versiune de test pentru Windows 10 for Phones, așa cum se va numi varianta sistemului de operare Microsoft pentru telefoanele mobile. Microsoft a anunțat disponibilitatea versiunii Windows 10 Technical Preview for Phones atât pe Twitter prin Joe Belfiore și Gabriel Aul cât și pe blog-ul Windows.
Dacă vreți să îl instalați e nevoie să vă înscrieți în Windows Insider Program, să descărcați Windows aplicația Windows Insider din Store urmând link-ul de aici, să vă înregistrați aparatul și apoi versiunea Windows 10 Technical Preview for Phones va veni sub forma unui update. Dacă vă place, dați feedback către Microsoft, dacă nu, aveți oricând posibilitatea să reveniți la versiunea precedentă.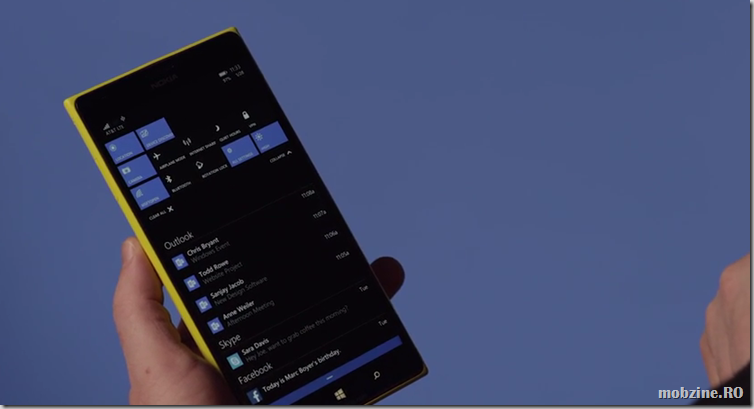 De menționat că acest build de Windows 10 Technical Preview for Phones este cea mai incipientă versiune a unui sistem de operare mobil dată spre folosire în mod oficial.
Ce aduce nou?
Citând Microsoft, Windows 10 Technical Preview for Phones vine cu:
Full-size Background Image for Start
More Quick Actions in Action Center:trei rânduri de butoane programabile
Interactive Notifications: Notificări interactive.
Significantly enhanced speech-to-text capability: recunoașterea vocală mai avansată.
More powerful Photos app: o aplicație mai complexă de management pentru fotografii.
Pe lângă ele și noile Universal Apps pentru suita Office cu Word și Outlook cu interfețe îmbunătățite.
Belfiore prezintă noutățile în stilul său personal:
Actualul build-ul de test are destul de multe bug-uri cunoscute. Le găsiți aici.
Un ultim lucru foarte important: prima versiune de test pentru Windows 10 Technical Preview for Phones merge pe un număr limitat de aparate. Adică pe: Lumia 630, Lumia 638, Lumia 635, Lumia 730, Lumia 636 și Lumia 830.
După cum vedeți Lumia 925, 930 sau 1520 nu sunt în primul val, lucru cel puțin ciudat și sigur neașteptat motivat de Microsoft prin faptul că nu este suficient spațiu de stocare disponibil pentru un upgrade in place.
Some context on why we chose these and not higher end phones like the 930/Icon or 1520: We have a feature that will be coming soon called "partition stitching" which will allow us to adjust the OS partition dynamically to create room for the install process to be able to update the OS in-place. Until this comes in, we needed devices which were configured by mobile operators with sufficiently sized OS partitions to allow the in-place upgrade, and many of the bigger phones have very tight OS partitions.
Deci, dacă vă tentează, dați-i drumul. Și spuneți-ne cum merge.