Adobe își continuă eforturile de a își populariza soluțiile de grafică și pe platformele mobile și încearcă să mute din succesul pe care Photoshop-ul încă îl are pe PC și înspre dispozitivele mobile. Din această serie de eforturi face parte și noua versiune a aplicației Photoshop pe care Adobe se pregătește să o lanseze. Aceasta va fi disponibilă, în primă fază, pe iPad-urile și iPhone-urile de la Apple, urmând ca, într-un pas ulterior, aplicația să ajungă și la îndemâna utilizatorilor de Android.
Cu numele de cod Project Rigel, aplicația va încerca să aducă câteva din funcționalitățile versiunii de PC a Photoshop-ului și către utilizatorii nefamiliarizați cu acest instrument, printr-o manevrare facilă, care să țină cont de ecranul touch al dispozitivelor mobile.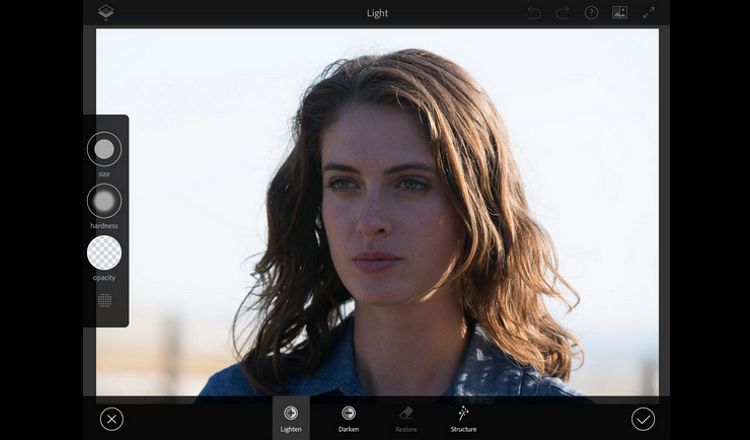 Marea realizare este dată de faptul că, dacă prima aplicație de acest gen, numită Photoshop Touch, costa 10 dolari, noua aplicație va fi disponibilă în mod gratuit. Mai mult, prin integrarea tehnologiei Creative Cloud de la Adobe, utilizatorii vor putea să pornească un proiect acasă, pe PC și să îl vizualizeze, sau chiar să îl editeze prin intermediul dispozitivului mobil.
"Project Rigel is designed and built in a way that serves the needs of professionals familiar with retouching tools on the desktop, but more so for people not familiar with Photoshop tools like content-aware fill or spot healing. It democratizes them and makes them easier to use," a declarat Manu Anand, Senior Product Manager for Digital Imaging în cadrul Adobe.
Aplicația va deveni disponibilă în luna Octombrie.
via Cnet