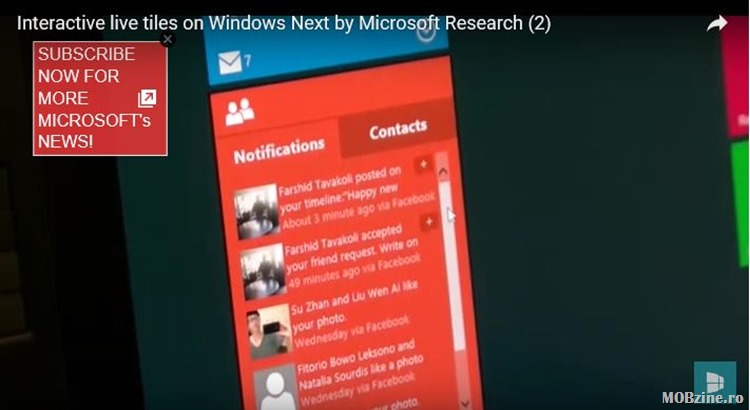 Scriam zilele trecute că la conferința BUILD 2016 (ce începe pe 30 martie la San Francisco) Microsoft vrea să ne arate chestii extrem de interesante. Acum avem și un teaser conform căruia se pare că una dintre noutăți va fi introducerea de Live Tile-uri interactive, una dinstre sesiunile de la BUILD fiind "What's New for Tiles and Toast Notifications".
În descrierea ei ni se spunecă pentru notificări a fost introdus un nou API prin care să se extindă experiența de utilizare și că vin două surprize interesante:
Notifications are an essential tool for engaging with your customers on Windows. We are building on the foundation of Action Center to give developers greatly increased flexibility in Adaptive Toasts. We will introduce a powerful API that enables a new class of apps to plug into the Notification pipeline and provide innovative experiences for users. Live Tiles are evolving with two highly-requested surprises that you won't want to miss.
Sper ca modul în care a fost implementată interactivitatea să fie mai interesant și mai eficient decât cel prezentat într-un material video mai vechi: