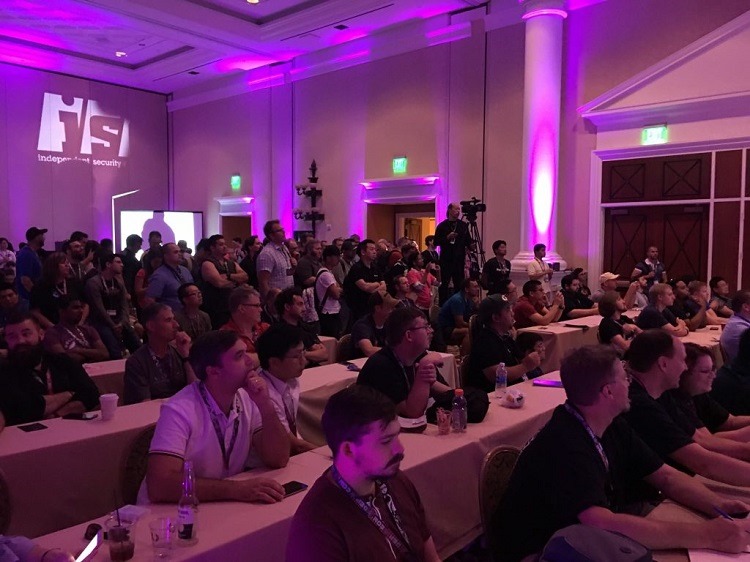 În cadrul conferinței Defcon din Las Vegas, SUA, Alex Bălan (aka @jaymzu) Chief Security Researcher la Bitdefender a avut o prezentare faină în care a vorbit despre cât de nesigure sunt (încă) dispozitivele IoT conectate la internet, în speță camerele de supraveghere. Ce credeți că se poate face cu o armată de 100 000 de camere web conectate la internet?
Multe …
În cazul de față, peste 120000 de camere de supraveghere făcute de Shenzen Neo Electronics pot fi relativ ușor sparte de la distanță din cauza unei vulnerabilități din firmware, legate de mecanismul de autentificare. Un atac remote pe acest vector permite obținerea controlului și chiar instalarea și rularea de cod terț. Ingredientele pentru următoarea rețea MIRAI de boți, după cum spune Alex, sau poate mai rău, o rețea de supraveghere.
Pe track-ul IoT de la conferința Defcon Alex Bălan a făcut un demo live despre cum se poate obține controlul pe o astfel de cameră de supraveghere. Deocamdată nu avem înregistrarea prezentării, dar dacă vă interesează, puteți parcurge slide-urile de aici IoT – The gift that keeps on giving plus documentația aferentă.
Mă bucur foarte tare atunci când văd că și oameni de la noi au prezentări la Defcon, mai ales pe teme atât de interesante.
Felicitări Jay!
via BItdefender