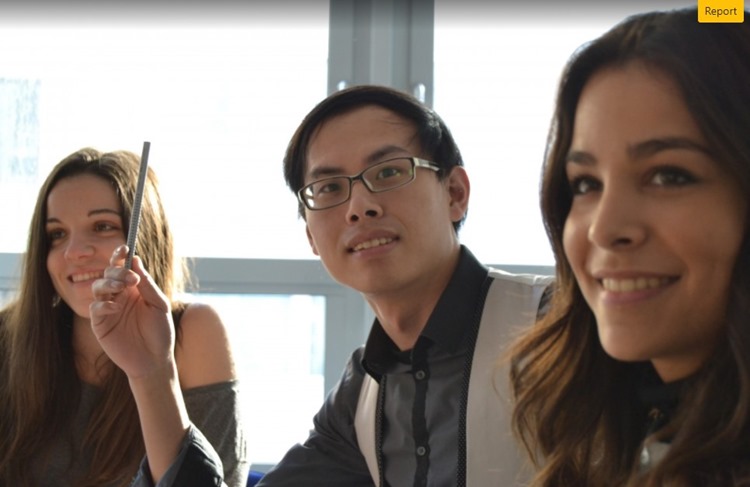 În această toamnă programul Huawei Seeds for the Future a ajuns la cea de-a șaptea ediție, fiind sprijinit de Ministerul Educației și Cercetării, de Ministerul Societății Informaționale și de cele mai mari universități de profil din țară. Prin acest program, în cei șapte ani de funcționare 150 de studenți au beneficiat cursuri de pregătire în 5G, cloud computing, IA, dar și cultură chineză.
Prin Huawei Seeds for the Future , studenții înscriși la facultăți cu profil tehnic au posibilitatea de a urma un training de specializare, cu ajutorul căruia își însușesc atât noțiuni teoretice, cât și practice pe subiectele alese.
Veronica Cristea-Nanu, Manager Resurse Umane la Huawei România, vorbește despre acest proiect: "Prin continuarea, an de an, a programului Seeds for the Future, indiferent de contextul global, urmărim îmbunătățirea educației din domeniul ITC și susținerea tinerilor într-adevăr pasionați de acest domeniu, în România. În 2020, oferim studenților o experiență online prin care vor avea acces la tehnologiile Huawei pentru a învăța de la cei mai buni experți din domeniu și pentru a avea o privire de ansamblu asupra culturii chineze."
În 2020 15 studenți din România au fost selectați pentru a participa la un program de training online timp de o săptămână, alături de studenți din alte țări, unde se vor bucura de sfaturi și consultanță din partea specialiștilor Huawei.
Prin crearea și continuarea Seeds for the Future, un program care facilitează educația in domeniul ITC, dar și prin intermediul experiențelor practice, destinate sprjinirii viitoarelor talente locale, Huawei a devenit un partener strategic al sistemului educațional din România.
Ca fapt divers, programul Seeds for the Future (lansat în 2008) are peste 1300 de participanți din 31 de țări ale UE, fiind implementat în 108 țări din întreaga lume.