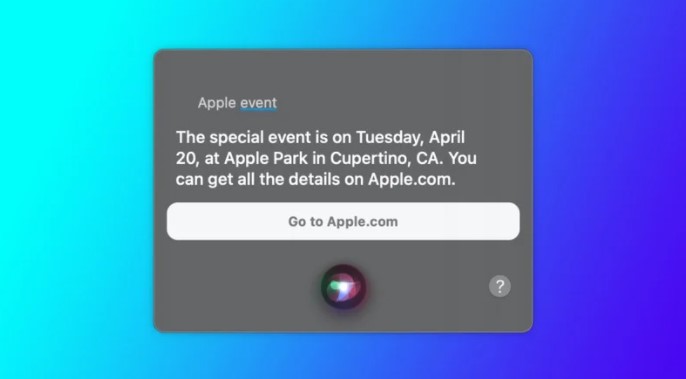 Siri ne spune că lansarea Apple legată de noua serie de iPad-uri are în sfârșit loc, pe 20 aprilie. Și cu asta utilizatorii și-au dat seama că Siri e totuși bun la ceva, nu doar să ocupe loc aiurea pe smartphone și să înregistreze tot ce poate prin microfon.
De azi dimineață vuiește internet-ul despre isprava Siri care a anunțat prematur conferința Apple de pe 20 aprilie, unde ne așteptăm să vedem noi modele iPad Pro și probabil tag-urile AirTags.
Puteți verifica și voi asta, dacă întrebați Siri: "When is the next Apple Event" cu un răspuns simplu: "The special event is on Tuesday, April 20, at Apple Park in Cupertino, CA. You can get all the details on Apple.com."
E clar că e doar încă o scamatorie de marketing a Apple, reușită dacă mă întrebați pe mine. E un semn că Apple și-a dat seama că nimeni nu folosește Siri și s-a gândit să mai facă ceva să bage lumea în seama asistentul său digital.
Până acum Apple nu a confirmat informația, trimițând invitațiile oficiale – de obicei acestea vin cu o săptămână înainte de lansare. Dar timp mai e.
via MR