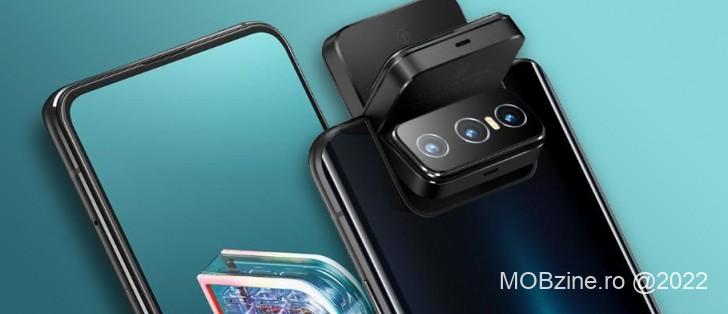 Se știe că Asus nu e o companie care excelează în ceea ce înseamnă software-ul și poate că asta e unul dintre motivele pentru care seria ZenFone 7 și ZenFone 7 Pro primește abia acum actualizarea Android 12. Și din păcate asta nu se întâmplă pentru toți utilizatorii, lansarea făcându-se în etape – am verificat ieri pe un model ZenFone 7 Pro și actualizarea nu venise încă în România.
Important este însă că Asus a dat drumul la Android 12 pe ZenFone 7 și ZenFone 7 Pro, ceea ce înseamnă că în zilele/lunile următoare posesorii acestor telefoane se vor putea bucura de cel mai nou sistem de operare Google – nu de alta dar peste 1-2 luni vine Android 13 și distracția se oprește.
Versiunea de firmware care aduce Android 12 este 31.0210.0210.250 și va aduce și modificări în interfața Asus (că nu se poate altfel).
Informațiile date de Asus vizavi de această versiune arată așa:
Android 12
Aplicații modificate Mobile Manager, Contacts, Phone, File Manager, Calculator, Clock, Gallery, Weather, Sound recorder, Settings, Data Transfer, Local backup, Setup wizard, System update apps
Un nou Quick Settings, notification tray și volum, ca să meargă cu design-ul Android 12
Elemente noi: privacy dashboard, indicatori pentru cameră și microfon, acces la clipboard, approximate location access, and microphone access features
ASUS Safeguard schimbat cu Emergency SOS
Un nou widget Launcher, modificată locația pentru opțiunea de screenshot
Eliminat Quick Settings layout option in the Display settings
ASUS Phone nu mai are suport SIP calling
Schimbată aimația pentru încărcare
Opțiunile WiFi și mobile network integrate în setările Internet
Majoritatea schimbărilor au fost impuse de noul design Android 12.
În ideea că vreți să vedeți dacă aveți Android 12 disponibil pe ZenFone 7 / 7 Pro, mergeți în Settings > System > System updates. Poate aveți noroc și puteți pune Android 12 de azi.
via XDA