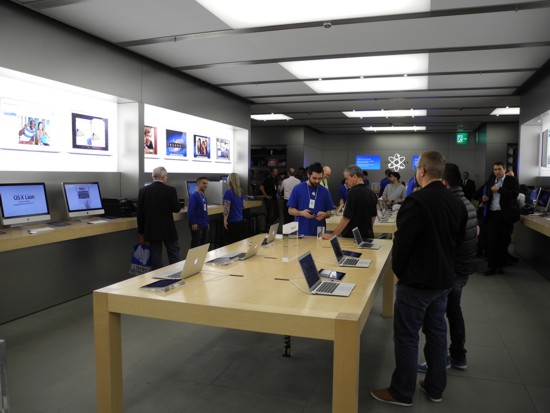 Dacă George Bradshaw, cel care a scris povestea care a stat la baza filmului "Cum să furi un milion" (How to Steal a Million) ar fi trăit în zilele noastre, ar fi avut câteva variante mai la îndemână decât furtul unei statuete dintr-un muzeu. Una, care rămâne în sfera IT-ului atât de dragă nouă, ar fi următoarea: spargi un magazin Apple. Nici măcar nu trebuie să muţi din Paris acţiunea filmului.
Conform celor de la The Telegraph, în noaptea de Anul Nou, magazinul Apple din centrul Parisului a fost jefuit. Hoţii, care au fost patru sau cinci la număr, se pare că au organizat destul de minuţios lovitura, având în vedere că au stat în incinta magazinului aproximativ 40 de minute, au plecat cu o dubă de marfă în valoare de aproximativ un milion de euro, şi au furat marfa gata ambalată din depozit, lăsând în urmă produsele expuse. Lovitura pare să fie una reuşită, deocamdată poliţia neavând prea multe de declarat.
Putem concluziona, mai în glumă, mai în serios, că produsele Apple sunt încă la mare căutare. De asemenea, nu putem să nu remarcăm valoarea ridicată a produselor aflate pe stoc într-un singur magazin Apple. La asemenea valori şi după acest incident, cred că vor apărea ceva schimbări în politica de organizare a magazinelor Apple.