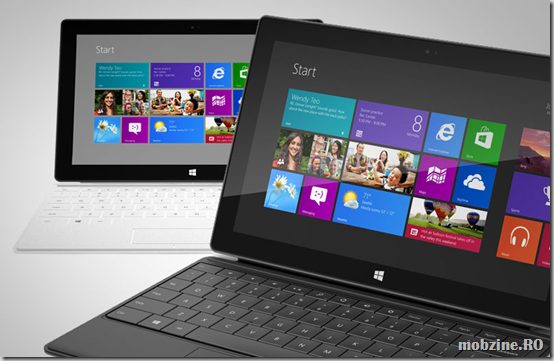 Una din știrile pe care le așteptam de când s-a pus în vânzare sistemul de operare Windows RT este asta: că s-a găsit o modalitate de a se ocoli limitarea ce face ca doar aplicațiile ARM semnate să poată fi rulate pe o tabletă Windows RT.
Jailbreak-ul este posibil prin exploatarea unei vulnerabilități din kernel-ul original de Windows x86 ce a fost preluată și pe Windows RT în momentul portării codului. Se referă la un byte aflat într-o zonă de memorie unde informația este criptată și protejată prin UEFI Secure Boot. Acest byte reprezintă nivelul minim de autorizare (minimum signing level). Vine cu mai multe valori: 0 (nesemnat), 4 (authenticode), Microsoft (8), Windows (12). Valorea implicită pe x86 e 0 – se poate rula orice aplicație. Pe Windows RT este 8. Dacă se modifică acest byte se poate schimba și comportamentul Windows RT vizavi de blocarea rulării de aplicații din afara Windows Store.
Detalii despre proces puteți găsi pe blog-ul On The Surface of Security. Nu există încă un instrument complet care să facă operația de jailbreak, dar mă aștept ca în curând să apară. Implicațiile sunt importante: o dată pentru că va permite rularea de programe făcute de entuziaști, care poate altfel nu ar fi ajuns pe Windows RT din cauza restricțiilor de publicarea în Windows Store impuse de Microsoft. Apoi, utilizatorii care vor apela la jailbreak și vor folosi aplicații terțe s-ar putea să observe probleme legate de autonomie, unul din motivele pentru care Microsoft a hotărât că e nevoie de un control atât de sever în ceea ce înseamnă aplicațiile ce au voie să ruleze pe Windows RT.
Și nu în ultimul rând, această vulnerabilitate poate oricând să fie folosită împreună cu aplicații malware și să dea startul unor epidemii pe Windows RT. Descoperirea vulnerabilității acesteia demonstrează încă o dată că securitatea unui sistem de operare e dată de valoarea individuală a fiecărei verigi din lanț și că oricât de multe elemente de protecție ar fi aduse, tot rămâne ceva ce poate fi exploatat și care face ca sistemul să aibă potențiale probleme.
Microsoft nu a răspuns încă nimic oficial – mai mult ca sigur că un bugfix va veni în perioada imediat următoare.
via theverge