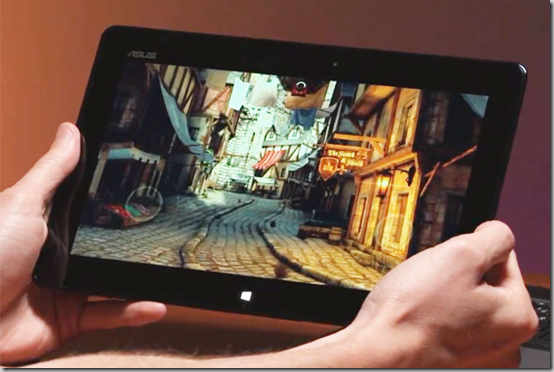 După reușita de jailbreak pentru Windows RT nu era decât o chestiune de timp până când cineva va veni cu o soluție care să permită rularea de aplicații clasice x86 pe RT. Forumul XDA developers, paradisul celor ce vor să își ducă aparatele dincolo de limita imaginată de producător este locul unde trebuie căutate soluții inovative în direcția asta.
În cazul de față, soluția magică de rulare a aplicațiilor x86 pe platforma Windows RT vine sub forma unui installer cu interfață grafică (pus pe Windows RT cu jailbreak) ce are rolul de a oferi un mediu virtualizat în care aplicațiile x86 să poată funcționa pe Windows RT. Ceva similar cu sistemele de virtualizare din VirtualBox, Bochs sau VMware.
mamaich de pe XDA developers a creat win86emu, program ce poate fi rulat pe o tabletă Windows RT jailbroken și care e capabil permită ceea ce Microsoft nu a vrut să ofere: aplicații x86 pe Windows RT.
În momentul de față soluția nu permite rularea chiar a oricărui program x86 din Windows din motive evidente: e nevoie de foarte multă putere de calcul ce poate nu este disponibilă pe RT. Și nici nu sunt incluse toate API-urile de Windows în emulator, așa că nu vă așteptați la cine știe ce acum.
E un proiect ce a pornit și căruia îi trebuie puțin până să prindă tracțiune și să se dezvolte de unul singur. Cu cât mai mulți utilizatori ce vor folosi soluția și vor oferi feedback cu atât vor fi mai mari șansele ca proiectul să continue. În stadiul de proof of concept aplicații gen WinRAR, 3D Pinball "Space Cadet", Heroes of Might and Magic 3 sunt funcționale la un nivel minimal.
Mă aștept ca progresul să fie important și nu m-ar mira să văd cât de curând apărând app store-uri terțe așa cum e Cydia pe iOS.