Ca să fim bineînțeleși încă de la început, despre BlackBerry Passport pot spune că este ciudat în sensul bun al cuvântului, iar despre John Chen, CEO-ul companiei, aș putea spune că este ciudat în sensul de simpatic. Peste faptul că afirmă sus și tare că smartphone-urile nu mai reprezintă principalul vector al companiei, dar se mândrește nevoie mare cu cele două noi produse, mai putem trece, dar afirmația sa legată de BlackBerry Passport, telefonul cu formă ciudată, pare stângace rău:
"When you first see the phone, people said it is the world's smallest phablet or the world largest phone."
Chiar și așa, are meritul de a drastic viteza cu care BlackBerry se prăbușea. Să nu uităm totuși cu ce preț și cu ce sacrificii s-a întâmplat acest lucru.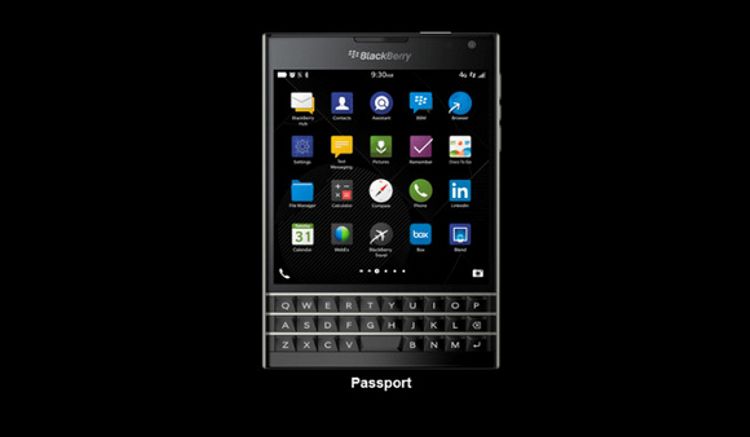 Destul despre John Chen! Să ne întoarcem înspre Passport, phablet-ul cu display pătrat și tastatură fizică atipică. Recunosc că atunci când am văzut prima fotografie cu el, am crezut că este doar un crop din telefon. Acum îmi este mult mai clară forma sa fizică, pe care o consider chiar interesantă și sper să avem ocazia să îl vedem la un moment dat. Sincer sper să fie văzut la fel și de către o mare parte dintre cei pasionați de smartphone, pentru că are șanse de succes. Cu siguranță vor contribui display-ul pătrat de 4,5 inchi și 1440 x 1440 pixeli (care dă o lățime de peste 8 centimetri telefonului), chipset-ul Snapdragon 800, memoria RAM de 3 GB și camerele de 13 și de 2 megapixeli (deocamdată acestea sunt singurele specificații cunoscute, dar neconfirmate oficial), dar și forma sa atipică și tastatura în trei linii.
Prea excentric pentru un fan BlackBerry? Prea departe de liniile clasice? Nu este nici o problemă! BlackBerry Classic, care va însoți Passportul la lansare, propune tocmai designul care a consacrat compania. Adică unul cât mai apropiat de Bold.
No more QWERTY? Iarăși nici o problemă, noul Z3 va merge pe același aspect ca și Z10, dedicat fanilor brand-ului și sistemului de operare (da, mai există și de ăștia) dar și adepți ai look-ului clasic de smartphone, pe care mă mir că nu l-a patentat Apple, ca să nu îl mai folosească alții.
Toate dimensiunile pentru toate gusturile! Cam așa arată gama cu care va ataca la toamnă piața de smartphone o companie care nu mai pune accent pe zona de smartphone!
via O.Canada