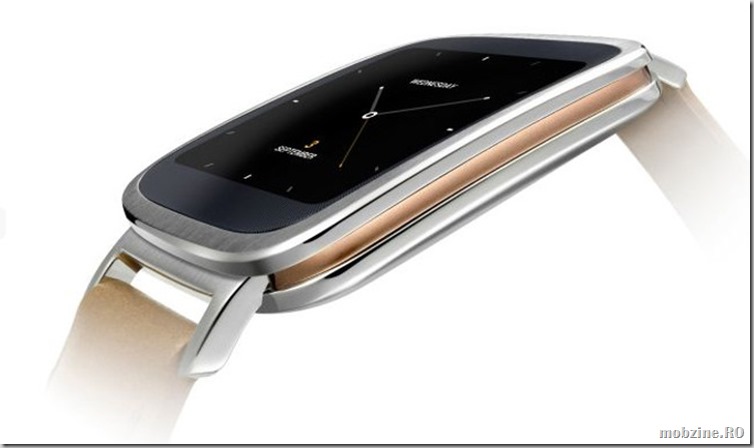 Astăzi la IFA Asus a arătat că vasta experiență pe care o are în zona de IT îi permite să realizeze produse de excepție: Zenwatch, primul aceas inteligent făcut de Asus a fost prezentat oficial. Și după cum vedeți arată într-un anume fel: margini finisate frumos, curea de piele și un display AMOLED de 1.63 inci cu rezoluție de 320 x 320 pixeli. După cum era de așteptat are Android Wear, 512 MB RAM și 4 GB pentru stocare – un set standard de specificații hardware dacă putem spune așa.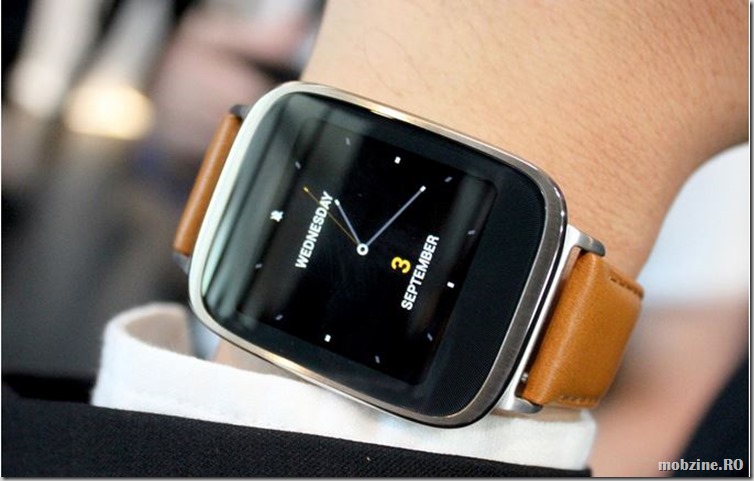 Dar cred că mai important este design-ul lui Zenwatch: muchii rotunjite, metal și piele. Dacă nu te uiți tu atenție nu prea îți dai seama că e vorba despre un ceas inteligent – îmi place că Asus a înțeles că ceasul este poate singura bijuterie permisă unui bărbat și cu asta în minte a creat Zenwatch.
Din punct de vedere al specificațiilor tehnice, Zenwatch stă foarte bine:
Processor: Qualcomm® Snapdragon™ 400 processor with 1.2GHz CPU
OS System: Android Wear
Memory: 512MB RAM
Storage: 4GB EMMC
Display: AMOLED1.63″, 320×320, 278ppi touch display
Cover Lens: 2.5D curved Corning® Gorilla® Glass 3
Sensor: 9 Axis Sensor , ,Bio sensor
Bluetooth: Bluetooth 4.0
USB Port: Micro USB on Charging Cradle
Audio: Built-in microphone
Battery: Polymer 1.4Wh
Water Resistance: IP55
Colors: Silver and rose gold color layering, Brown leather strap
Size: 50.6 x 39.8 x 7.9-9.4mm
Body Weight: 50g
Strap Weight: 25g
Adică aproape tot ce e mai bun pe piață. Sunt foarte curios care este autonomia reală a lui Zenwatch și dacă își merită banii.
Până când o să ajungă unul și la noi, ne mulțumim să vedem niște handson-uri făcute de cei prezenți la IFA 2014:
Asus Zenwatch e un concurent bun pentru LG G Watch R și Moto 360.