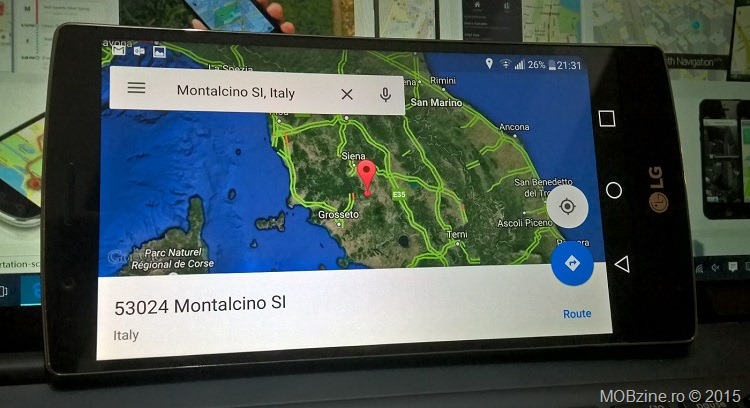 Știați că Google permite integrarea versiunilor Google Maps de pe PC cu cele de pe smartphone sau tabletă? Și că e posibil să fie trimise destinațiile găsite cu Google Maps pe PC către smartphone, de unde să fie folosite ca destinații pentru crearea unor rute de navigație?

Și e chiar foarte ușor să faceți și voi asta. Adică stați frumos la PC, vă planificați călătoria și când ați decis unde mergeți, trimiteți punctul terminus al traseului direct pe telefon. Cum se face?
1. Deschideți maps.google.ro de pe PC și vă conectați cu contul GMAIL, același folosit și pe smartphone.
2. Căutați ceea ce vă interesează. După ce e găsită destinația, sub ea va apărea opțiunea Send to device. Clic pe ea și va apărea lista aparatelor conectate la internet care au contul dumneavoastră de GMAIL activ. Selectați aparatul.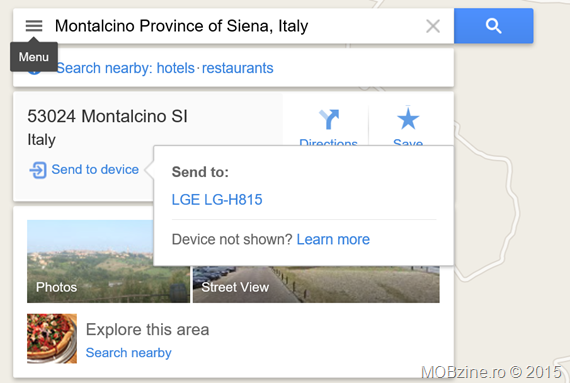 3. Pe smartphone ar trebui să primiți o notificare legată de destinația aleasă și pentru care Google Maps vă oferă ajutorul pentru navigare.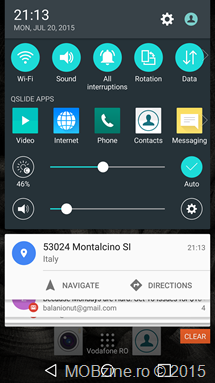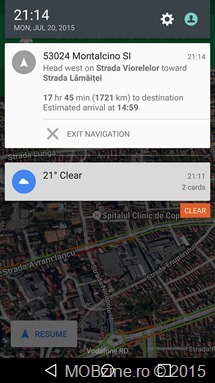 4. Alegeți Navigate ca să porniți navigarea sau Directions să vedeți indicațiile pentru traseu.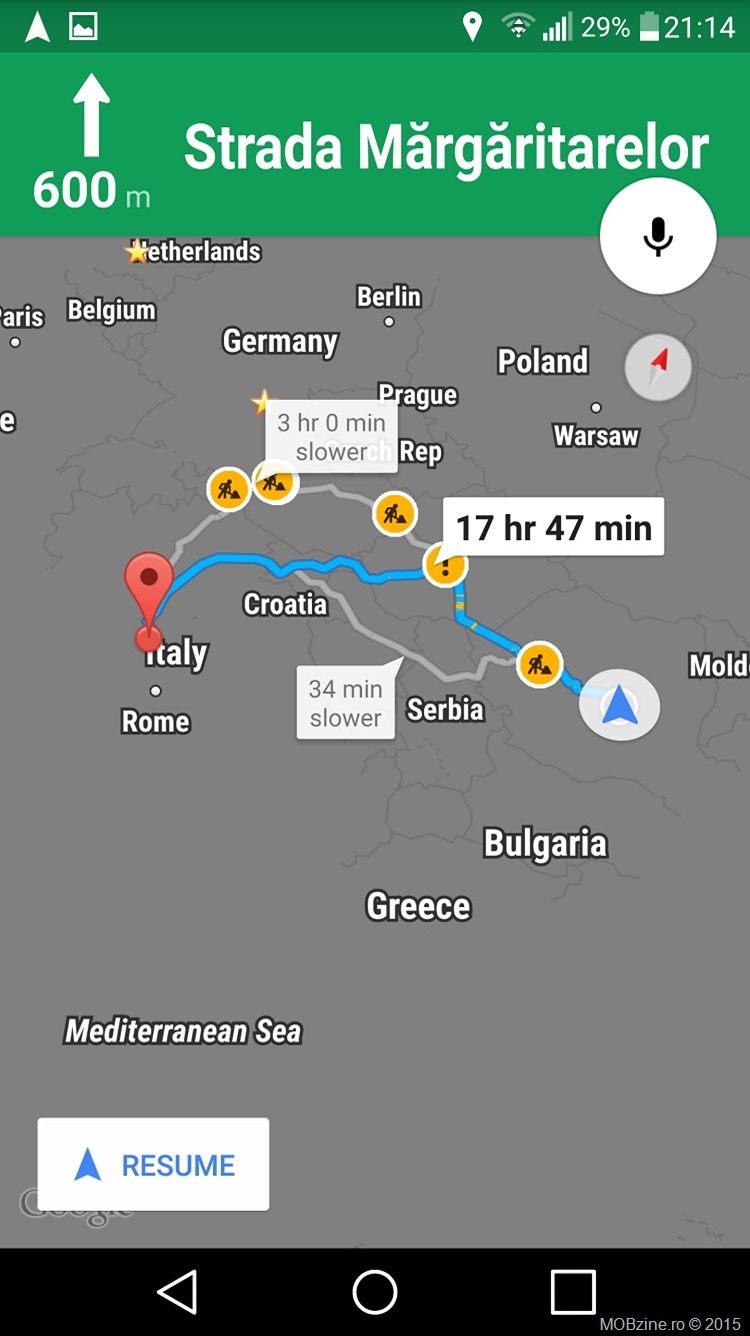 Asta e tot. Funcționează pentru aparatele mobile cu Android și iOS.
Aparatele cu iOS s-ar putea să aibă nevoie de niște setări suplimentare care să permită folosirea notificărilor. Adică:
Go to your device's Settings.
Touch Notifications.
Scroll down and touch Google Maps.
Switch on Allow Notifications.
Baftă!
via Google