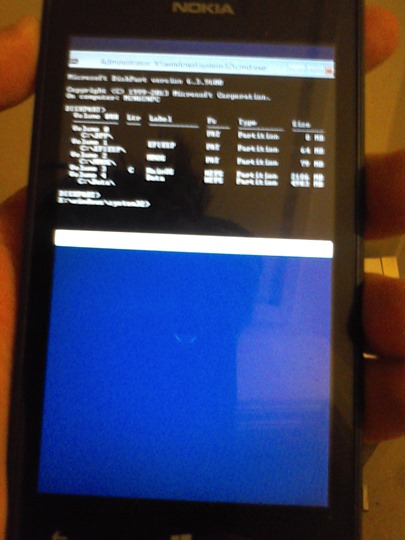 Se pare că ceea spuneam zilele trecute legat de faptul că s-a dat startul în ceea ce înseamnă proiectele faine pe Windows Phone/Mobile pare să fie adevărat. Grație pachetului Windows Phone Internals ce poate debloca bootloader-ul și permite instalarea de ROM-uri terțe un utilizator pasionat (adică Wack0Distractor de pe formul XDA) s-a apucat de treabă și a reușit (cel puțin asta susține el) să pună Windows RT pe un Lumia 520.
A fost o treabă relativ simplă pentru cineva care știe ce face:
"After patching signature checks out of winload, and adding the halexts and registry entries for those, I had to patch 1 byte in the kernel, without which a SECURITY_SYSTEM bugcheck happens during boot. I haven't fully added any drivers yet, other than the halexts, i'll be doing that soon. So right now touchscreen doesn't work etc."
Ideea mi se pare foarte generoasă, doar că puțin cam târzie. Da, e ok să poți folosi Windows RT pe un Windows Phone/Mobile, dar era fain să avem asta înainte de Windows 10 Mobile. Acum, când majoritatea aparatelor vor primi upgrade spre Windows 10 Mobile nu văd logica pentru care să vrei să pui Windows RT pe un Lumia.
Poate doar ca să arăți că se poate …