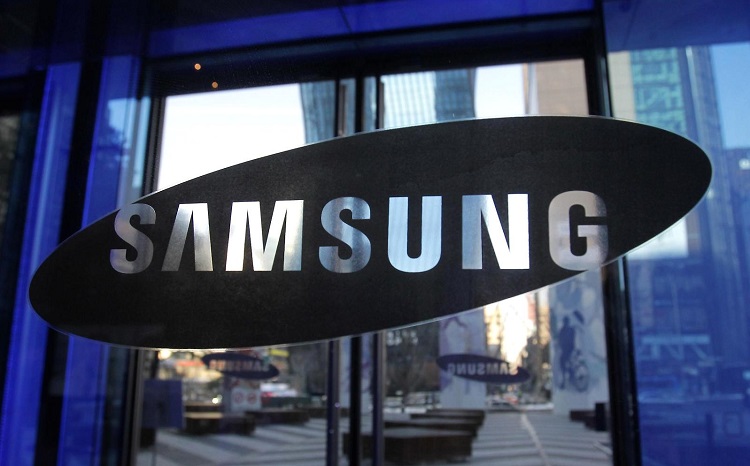 Se pare că rezultatele financiare care au intrecut așteptările și previziunile companiei, combinate cu recepția foarte bună de care se bucură flagship-urile Samsung pe piața de smartphone și vânzările pe măsură, au dat încredere investitorilor. Astfel încât compania coreeană a ajuns la un maxim istoric în ceea ce privește prețul acțiunilor. O creștere de aproximativ 30% față de începutul anului și 4,7 procente în plus față de maximul anterior, cam acestea sunt cifrele cu care s-a închis prețul acțiunii ieri, atingând un nou maxim istoric. Undeva în jurul valorii de 1480 dolari pentru o acțiune.
Prilej evident de bucurie, dar și de comparație rapidă cu rivalii de la Apple, care au câștigat doar patru procente de la începutul anului. Iar graficul realizat de cei de la Bloomberg este destul de grăitor.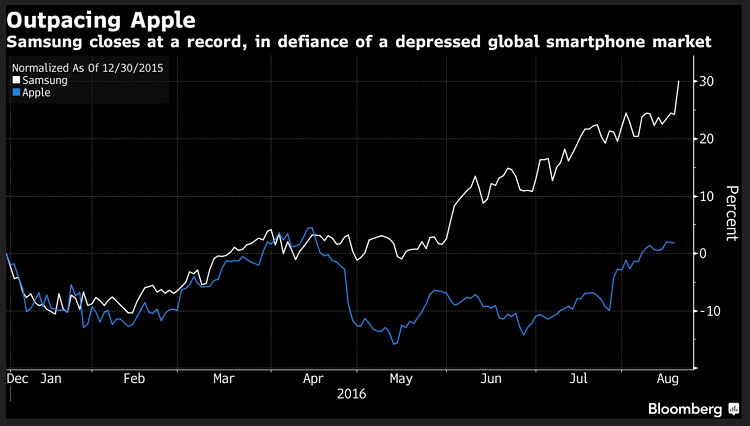 Pe acest fond este normal optimismul oficialilor Samsung în ceea ce privește vânzările de Galaxy Note 7, proaspătul phablet al companiei, care este așteptat să fie pus în vânzare în majoritatea piețelor. Chiar și analiștii din afara companiei prevăd o continuare a acestui trend, cel puțin pentru o jumătate de an:
"The Note 7 is expected to outsell its predecessor and Samsung will be able to keep that spirit alive at least until early next year."
Din păcate pentru Apple, noul iPhone 7 nu pare a avea armele necesare pentru a răspunde pe măsură și a veni din urmă în această luptă surdă. Surprizele mari sunt așteptate pentru anul viitor din partea Apple (dacă vor veni și atunci). Iar stategia companiei din Cupertino, cu schimbări majore doar o dată la doi ani, se dovedește din nou a fi falimentară.
via Bloomberg