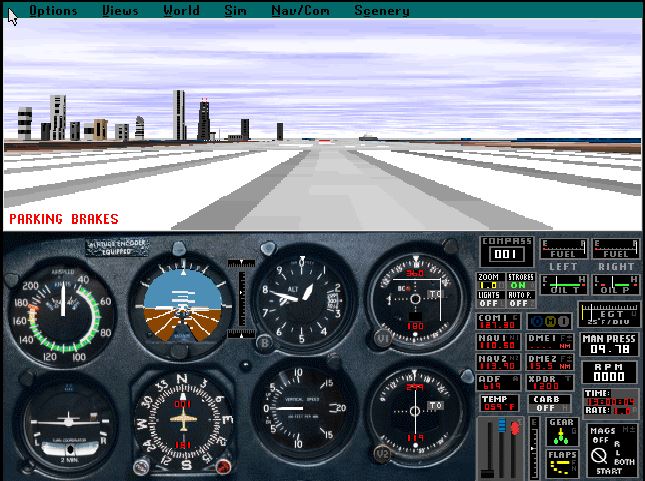 Indiferent dacă MS-DOS vă spune ceva sau nu, am o recomandare pentru voi: aruncați un ochi pe site-ul Internet Archive pentru că acolo veți găsi o colecție impresionantă de jocuri vechi, de MS-DOS, ce pot fi jucate online, direct din browser. De curând arhiva a mai primit încă 2500 de titluri, a căror drepturi de utilizare permit rularea în browser prin emulatorul DOS-BOX sau dacă vreți, le descărcați local pe PC și/sau smartphone-ul Android, de unde pot fi jucate după bunul plac.
E un exercițiu de imaginație pe care ar fi bine să îl faceți ca să vă dați seama cum a evoluat tehnologia în ultimii 30 de ani. Atunci jocurile erau exclusiv centrate pe idei faine, unde imaginația jucătorului prima, dublate (uneori) de o grafică reușită. Și mai important, nu necesitau zeci de GB de date pentru a stoca texturile și sunetele din joc.
Cel mai recent pachet aduce încă 2500 de titluri, cu jocuri de acțiune, strategie și aventură care includ Vor Terra, Spooky Kooky Monster Maker, Princess Maker 2 and I Have No Mouth And I Must Scream.
Ca să vă faceți o idee despre cum erau jocurile atunci:
Îmi aduc aminte de Alone in the Dark și de seria Indiana Jones, titluri excepționale la acea vreme – dincolo despre excelentele Prince of Persia și Dune.
Dați o tură pe la Internet Archive și bucurați-vă de o bucată de istorie a tehnologiei. O să vă distrați.
Internet Archive este o asociație non profit care arhivează și oferă spre folosință jocuri și programe vechi, cărți, înregistrări audio și video. Gamerii vor descoperi titluri din anii '80 și '90 al căror număr crește an de an.