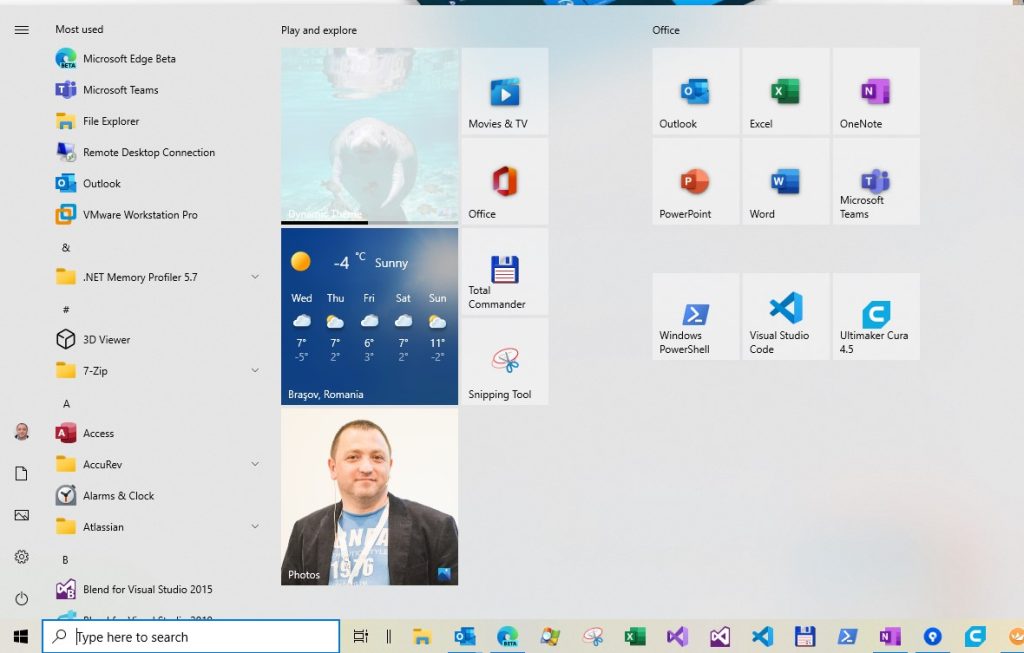 Începând de ieri utilizatorii de Windows 10 (nu toți, disponibilitatea fiind ca de obicei în mai multe faze) au primit posibilitatea de a instala ultima actualizare bianuală de Windows 10, adică 21H2. Iar după aceasta, următoarea va veni în a doua jumătate a lui 2022. Iar edițiile Home și Pro de Windows 10 21H2 intră în perioada de suport de 18 luni, în timp ce versiunile Enterprise și Education beneficiază de 30 de luni.
Totodată vine și o veste nu prea bună pentru posesorii de sisteme Windows 10 on Arm: suportul de emulare x64 nu va ajunge și la ei, în ciuda faptului că inițial Microsoft a spus că aceasta este o funcționalitate făcută și pentru Windows 10 on Arm – din nou asistăm la o politică de marketing, în care se forțează trecerea la Windows 11.
Toți cei ce folosesc Windows 10 2004 pot să facă trecerea la Windows 10 21H2 de îndată ce update-ul va fi disponibil – mergeți în Windows Update (Settings > Update & Security > Windows Update) și verificați dacă e acolo. Eu am două laptop-uri cu Windows 10 21H1, niciunul nu are încă update-ul disponibil. Oricum, actualizarea nu este una majoră, cei mai mulți dintre voi nu vor vedea schimbări majore, multe dintre acestea fiind ascunse, dacă pot să spun așa. Adică vine suportul WPA3 H2E, accelerare GPU pentru WSL și Windows Hello for Business. Și la un moment dat o să fie disponibil și noua interfață pentru magazinul Microsoft Store.
Iar altele sunt legate de modele noi de securitate pentru Windows AI Platform, Windows App Platform and Frameworks, Windows Apps, Windows Cryptography, Windows Fundamentals, Windows Input and Composition, Windows Kernel, Windows Media, Windows Office Media și Windows Virtualization. 
Administratorii de sisteme primesc și ei de azi opțiunea de instalare prin Windows Server Update Services (WSUS), Windows Update for Business, Software Download Center/Media Creation Tool și Volume Licensing Service Center (VLSC).
Mai vreau să menționez ceva: Windows 10 21H2 este și ultimul update important, de acum încolo cei ale căror sisteme nu pot rula Windows 11 vor avea de luat o decizie grea: în 2025 expiră suportul și vor trebui să aleagă dacă rămân pe Windows 10 sau își cumpără sisteme noi pentru Windows 11 …
via Microsoft