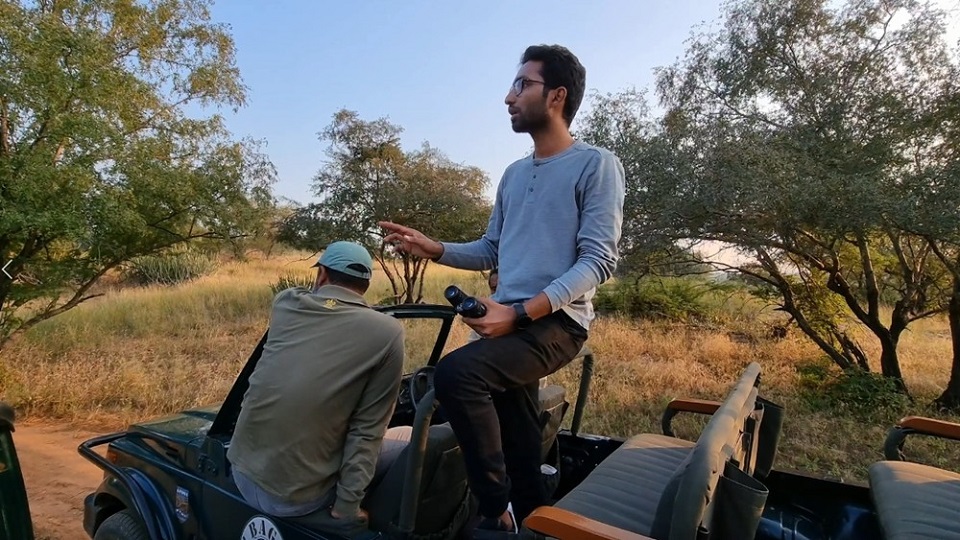 Cei de la Samsung au colaborat cu Discovery Channel pentru un proiect inedit. Un scurt documentar realizat de către un celebru fotograf de natură, într-o rezervație de tigrii din India, filmat în întregime cu un Galaxy S21 Ultra. Yashas Narayan a documentat viața impresionantelor feline în rezervația naturală Ranthambore National Park.
Materialul poartă numele de "Eye to Eye With a Tiger". Unul dintre rolurile sale este acela de a evidenția efectele negative ale defrișărilor făcute de om. Și impactul major asupra comunităților de animale sălbatice. Documentarul promovează și inițiativa Project C.A.T. (Conserving Acres for Tigers), pe care au demarat-o cei de la WWF. Și pe care o susține și Discovery Channel.
Jurnalistul Yashas Narayan a fost însoțit în această experiență inedită cu Galaxy S21 Ultra și de regizorul (premiat, ne spune Samsung) Vikram Singh. Implicarea companiei coreene este evidentă. Cei doi realizatori au ținut să puncteze câteva dintre argumentele forte ale sistemului de camere de pe flagship-ul coreenilor.
Însă rezultatul este unul impresionant. Și nu doar prin prisma abilităților telefonului, cât mai ales din perspectiva mesajului transmis. Și nu în ultimul rând și prin felul în care Samsung a reușit să puncteze la nivel de imagine. Aveți mai jos scurtul documentar.
via GSM Arena