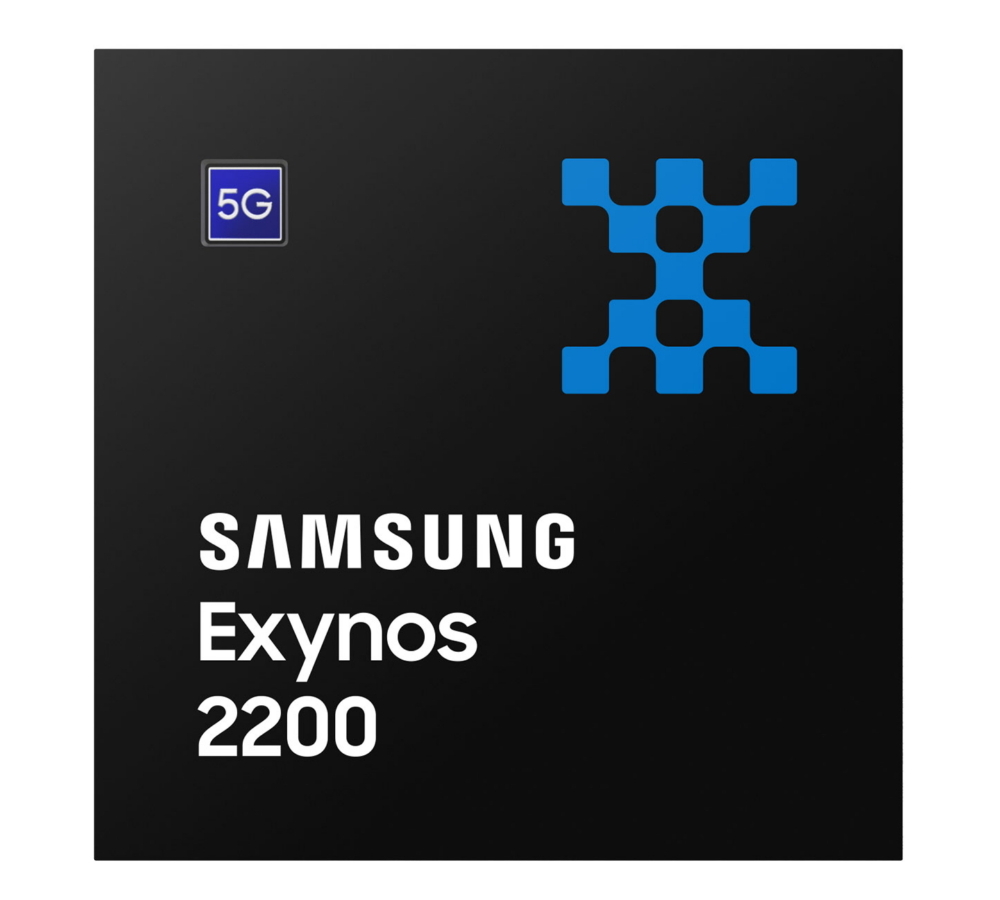 Puțin mai târziu decât se preconizase Samsung a anunțat următoarea gemerație de cipset-uri Exynos pentru flasghip-ul său Galaxy S22. Este vorba despre Exynos 2200 ce include arhitectură AMD RDNA 2, construită pe baza GPU-ului AMD Xclipse, ale cărui caracteristici sunt:
Tip producție: Exynos 2200 e construit cu tehnologia 4nm EUV (extreme ultraviolet lithography).
GPU: AMD RDNA 2-based Xclipse GPU ce suportă ray tracing (RT) și variable rate shading (VRS), chestii ce până acum erau disponibile doar pe laptop-uri, PC-uri și console.
CPU: octa-core CPU Exynos 2200 e construit în arhitectură tri-cluster: un procesor Arm Cortex-X2 flagship-core, trei CPU-uri Cortex-A710 big-cores și patru core-uri mai mici Cortex-A510 cu eficiență maximă vizavi de consumul de energie.
NPU: Exynos 2200 NPU are o performanță dublă față de varianta precedentă și suportă higher precision cu FP16 (16bit floating point).
Modem: Un modem 3GPP Release 16 5G modem cu suport pentru sub-6GHz și mmWave (millimeter Wave) cu viteze de până la 10Gbps.
Securitate: Integrated Secure Element (iSE) pentru stocare cheilor criptografice drept RoT (Root of Trust).
Camera:

Până la 200 megapixel (MP).
La 30 (fps), senzorul poate fi folosit la 108 MP în single camera mode și 64+36 MP în dual camera mode.
Poate folosi până la 7 senzori
ISP suportă până la 4K HDR (sau 8K).
Suport pentru AI.

Video encoding/decoding:

Exynos 2200 are suport pentru (MFC) pentru decodare hardware 4K la 240fps sau 8K la 60fps și encodare 4K la 120fps și 8K la 30fps.
Decodare eficientă AV1 pentru o autonomie mai bună.
Suportă HDR10+ cu dynamic range și depth to the picture, cu rată de refresh la 144Hz.
Din ce spune Samsung, noul cipset este deja în producție așa că mai mult ca sigur va fi motorul generației Galaxy S22.