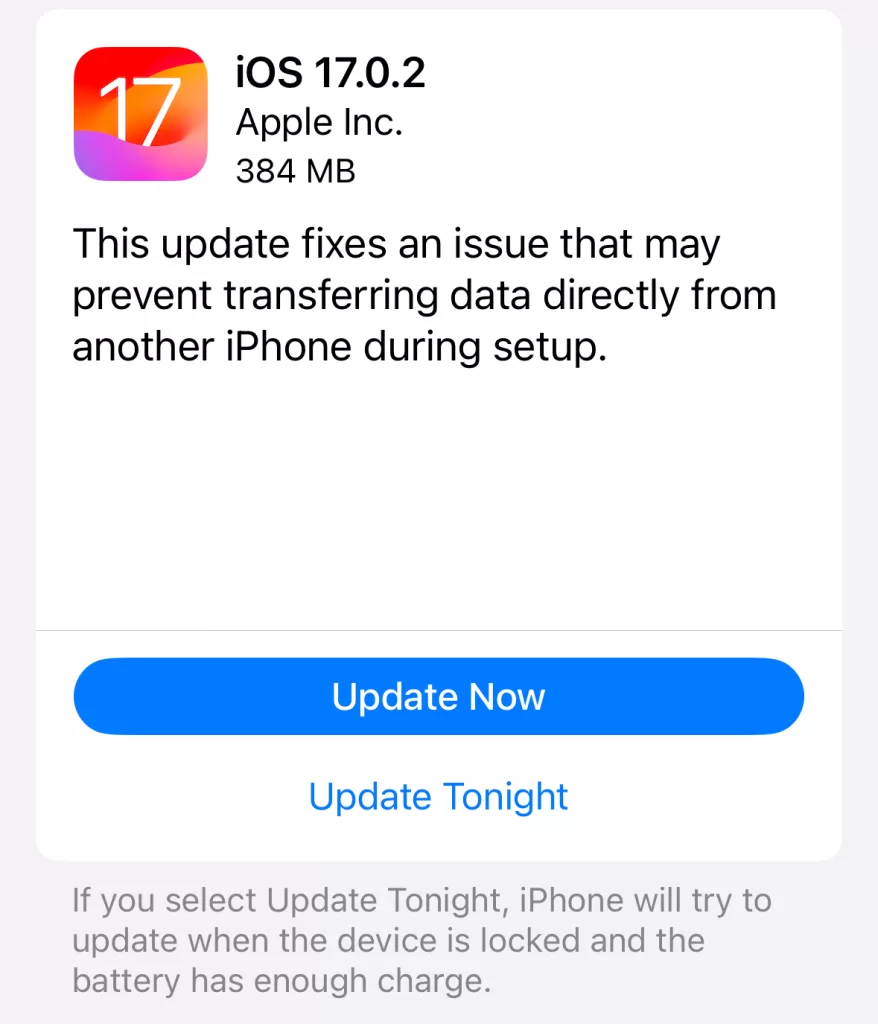 M-am trezit că telefonul îmi spune să instalez încă un update de iOS: 17.0.2, asta după ce m-am grăbit să pun 17.0.1 săptămâna trecută. Atunci a fost clar: probleme mari de securitate, deja exploatate pe net, avea logică.
De data asta nu prea văd de ce Apple a dat acest pachet pentru toți utilizatorii de iPhone când în mod oficial doar modelele din seria 15 sunt afectate. În teorie repară problemele de transfer a datelor dintre două modele iPhone, unul din ele fiind din seria 15.
Neoficial e posibil să mai fie și alte patch-uri, pe care Apple nu le-a anunțat încă în mod public. În afară de:
"This update provides important bug fixes, security updates, and fixes an issue that may prevent transferring data directly from another iPhone during setup."
nu avem niciun alt indiciu. Sunt menționate clasicele update-uri pentru securitate, bug-uri și alte chestii, fără detalii clare.
Fiecare decide cum face și dacă îl instalează sau nu. Fiind pățit cu problemele introduse de update-urile Apple, eu mai aștept.
via Apple