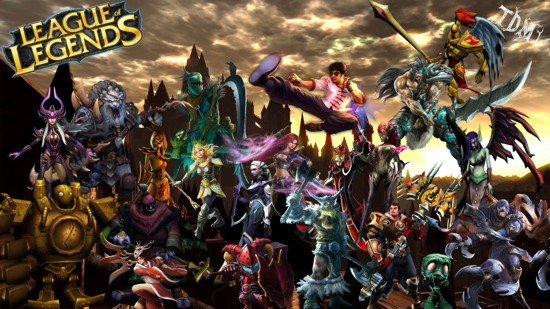 Ai crede că un joc numit League of Legends ar avea de la bun început conceptul de ligă integrat pe undeva prin structura sa. Nu are, dar va avea în curând. Riot Games anunță că următorul patch al jocului, premergător pentru sezonul 3, va adăuga ligi, multe. Vor fi șase la număr, fiecare împărțită în câte cinci divizii prin care jucătorii vor putea avansa, în drum spre turneele profesionale.
Ideea de a nu mai lupta direct împotriva câtorva zeci de milioane de oameni, ci doar cu un grup restrâns de câteva sute pentru supremația în propria categoria este binevenită, însă noul sistem de ligă nu funcționează tocmai astfel. Nu contează în ce ligă te afli atunci când îți sunt selectați oponenții. Vor fi folosite în continuare aceleași criterii ca până acum. Pur și simplu, pe măsură ce câștigi meciuri și dobândești puncte vei putea progresa la noi grade din propria ligă, urmând apoi un meci de calificare pentru a trece la rangul următor.
Nu există o ligă a oamenilor care nu înjură, a celor care nu vor ieși din joc de îndată ce sunt omorâți sau a celor care au intrat în League of Legends pentru a se distra, nu pentru a otrăvi sufletele celor nevinovați până întreaga planetă este la fel de mizerabilă ca ei. Dar te vei putea lăuda că te afli în liga de diamant în timp ce le amintești celorlalți cât de noobi sunt. De asemenea, sistemul de ligi devine disponibil abia după ce atingi nivelul 30 și ești în posesia a 16 campioni, ceea ce îi exclude pe cei care joacă predominant cu 3-4 campioni cu care se pot distra.
Material preluat de pe www.games-arena.ro