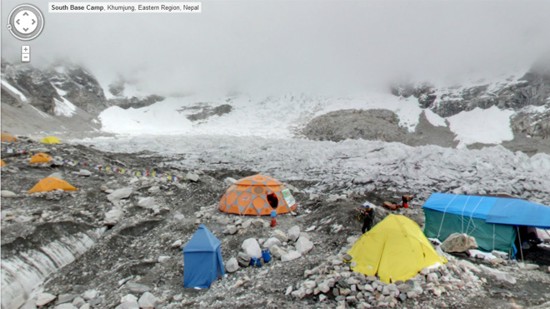 Cei de la Google ne-au obișnuit cu surprize plăcute în ceea ce privește update-urile pe care Google Maps și Street View le-au primit în ultima perioadă. Ne-au plimbat prin Grand Canyon, ne-au lăsat să explorăm cratere de meteorit, dar ne-au dezvăluit și detalii picante și indecente acolo unde le așteptam cel mai puțin.
Și o fac și în continuare, oferind utilizatorilor posibilitatea de a se plimba virtual pe unele dintre cele mai înalte vârfuri montane din lume. Ca de exemplu Everest, Kilimanjaro, Aconcagua, sau Elbrus. Nu își propun să echivaleze experiența ascensiunii montane, dar oferă o experiență destul de interesantă.
O spun chiar ei, pe blogul oficial al Google:
"While there's nothing quite like standing on the mountain, with Google Maps you can instantly transport yourself to the top of these peaks and enjoy the sights without all of the avalanches, rock slides, crevasses, and dangers from altitude and weather that mountaineers face."
Luați-vă bocancii îm picioare, rucsacul în spate și porniți vitejește la drum!