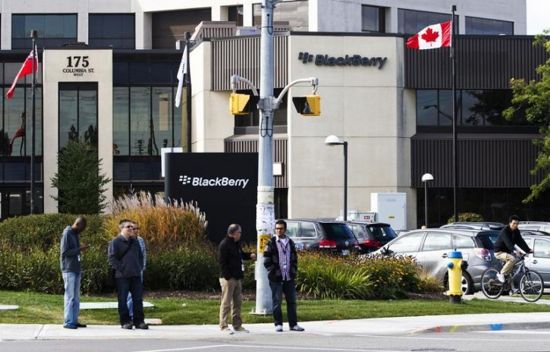 Orizonturile sunt departe de a se însenina pentru BlackBerry. După ce s-a chinuit practic să fie preluată, manevră care, într-un final a reușit, după ce a anunțat că va disponibiliza 4000 de angajați, pentru care Motorola s-a dovedit a fi o rază de speranță, iată că compania canadiană încearcă acum să-și vândă o parte din imobiliarele deținute.
Partea frumoasă este că are de unde să vândă, pentru că din cele 27 de clădiri în care își desfășoară activitatea curentă angajații companiei, toate situate în jurul orașului canadian Waterloo, nu mai puțin de 21 sunt deținute de BlackBerry.
De asemenea nu este exclusă nici închirierea acestora către alte companii:
"As we work to our target of reducing expenditures by approximately 50 percent over the next three quarters, that includes optimizing our space. Should space become unnecessary for BlackBerry's continued use, we will work with key partners in the community who may need some of our surplus space."
Oameni care pleacă grămadă, tentative de vânzare a companiei, jonglerii cu chira spaților, totul pentru a mai ciupi niște bani! Brrr… M-au luat niște fiori neplăcuți!
via Cnet