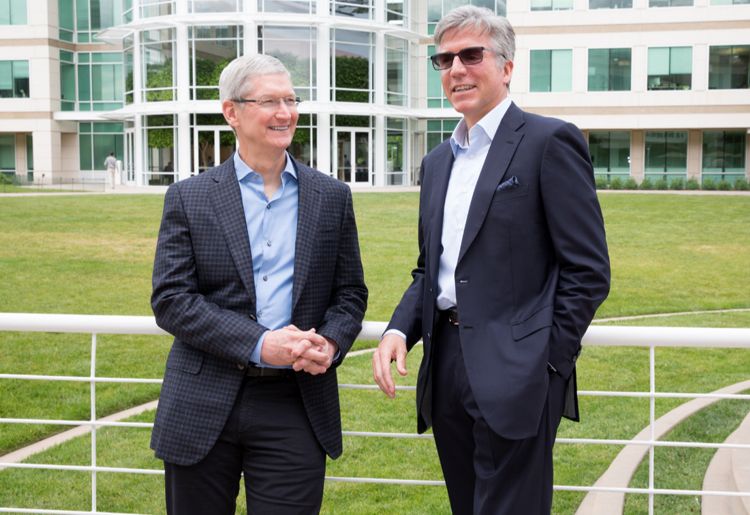 Acordul semnat în toamnă între cele două companii are ca scop dezvoltarea de către SAP a unui set de aplicații exclusiv pentru platforma iOS, grupate pe segmente de activitate (pentru medicină, pentru retail, pentru diferite industrii), acest lucru fiind văzut ca o poartă de pătrundere înspre zona de enterprise, acolo unde Apple caută un fel de back-up la scăderea pieței de dispozitive mobile. Împinși de aplicațiile dedicate domeniului lor de activitate, specialiștii din diferite industrii sau marile companii se vor orienta înspre terminale iPhone sau tablete iPad, influențând în mod fericit vânzările companiei. Ăsta este scenariul optimist, viziunea ideală pe care compania din Cupertino o are despre acest parteneriat.
CEO-ul ce contestat în ultima vreme al Apple, Tim Cook, a punctat momentul:
"I think back to 2008 when we opened the App Store for consumers. This is sort of the equivalent of that for the enterprise space. Enterprise has not really taken advantage of all the great things that happen with mobility."
Ca prim pas al acestei alianțe, Apple a anunțat recent că va furniza un software development kit care le va permite specialiștilor SAP să scrie aplicații pentru dispozitivele mobile produse de compania din Cupertino. Acesta va permite, în mod indirect, accesul către dezvoltatorii de aplicații specializați SAP (și sunt câteva sute de mii) și, mergând mai departe, către cele câteva zeci de mii de companii din portofoliul SAP. Până la sfârșitul anului acest SDK va fi pregătit și livrat către un prim grup de developeri SAP.
Nu este prima acțiune de acest fel a celor de la Apple, care au parteneriate aproximativ similare cu IBM și cu Cisco Systems. Evident, este un prim mod de a contracara scăderea cifrelor financiare ale Apple, care a tulburat puțin apele și liniștea din Cupertino.
via Bloomberg