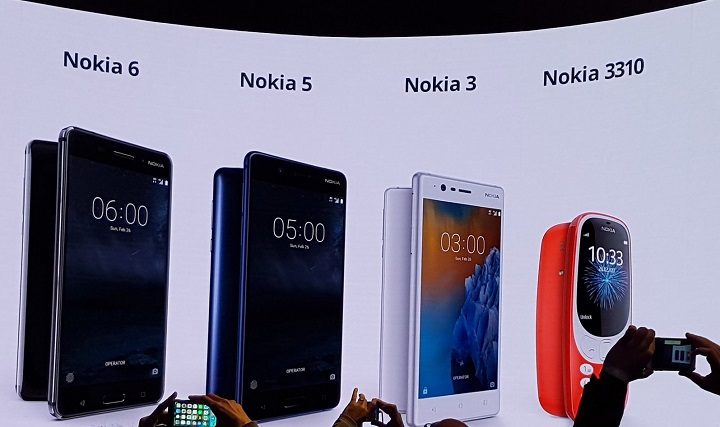 HMD Global, tânăra companie finlandeză care operează numele de Nokia pe piața de smartphone și care a produs (împreună cu Foxconn) noua generație de telefoane Nokia, pare a avea ambiții mari. Au anunțat recent, în cadrul Mobile World Congress, noile terminale smart cu Android, Nokia 6, Nokia 5 și Nokia 3, precum și un feature phone, Nokia 3310, varianta din 2017 a legendarului telefon. Iar acum își dezvăluie planurile de disponibilitate pentru aceste telefoane.
Potrivit unui oficial HMD Global, toate terminalele Nokia enumerate mai sus vor deveni disponibile la modul oficial în mai bine de 120 de piețe din toate regiunile globului. Cel mai probabil acest lucru se va întâmpla în luna mai, deși deadline-ul este ceva mai larg și face referire la al doilea trimestru al anului.
HMD has ambitious plans to release Nokia 3, 5 and 6 in 120 markets at same time in Q2 2017. This is ambitious because HMD is de facto a start-up, though it has support from Nokia and Foxconn.
Mă bucură tot acest entuziasm din partea unei companii foarte tinere. Și asta pentru că, mai devreme sau mai târziu, aștept un flagship Nokia, cu Android, din partea HMD Global. Par să aibă resursele să îl scoată și cred că ar putea fi o surpriză plăcută.
via NokiaPowerUser