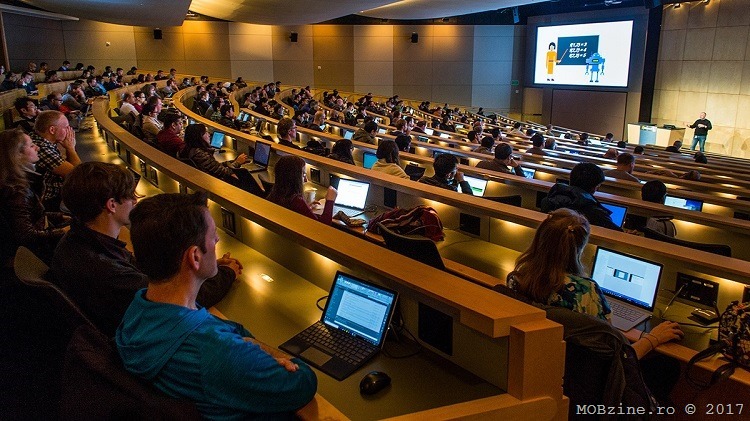 Urmând exemplul Google și Microsoft a lansat Microsoft Professional Program for Artificial Intelligence, un curs dedicat celor ce vor să învețe mai multe despre Inteligența Artificială.
Programul Microsoft oferă cunoștințele necesare pentru toți dezvoltatorii ce doresc să învețe mai multe despre AI și face parte dintr-o mișcare mai amplă în care se urmărește oferirea de suport pentru acomodarea cu produsele proprii vizavi de folosirea capabilităților AI cu instrumente și servicii Microsoft. De exemplu există AI School, de unde se poate explora gama de opțiuni Microsoft Cognitive Services, ce permite dezvoltatorilor să încorporeze algoritmi de AI pentru computer vision, natural languae processing și traduceri sau chiar Azure Bot Service.
Și tot la fel ca în cazul Google, cursul Microsoft a fost gândit inițial pentru angajați, ajungând acum să fie public.
Cursul este structurat după cum urmează:
1. Getting Started with AI
2. Use Python to Work with Data
Introduction to Python for Data Science
3. Use Math and Statistics Technique
Essential Mathematics for Artificial Intelligence
4. Consider Ethics for AI
Ethics and Law in Data and Analytics
5. Plan and Conduct a Data Study
6. Build Machine Learning Models
Principles of Machine Learning
7. Build Deep Learning Models
8. Build Reinforcement Learning Models
Reinforcement Learning Explained
9. Develop Applied AI Solutions
Natural Language Processing (NLP)
Computer Vision and Image Analysis
10. Final Project
Microsoft Professional Capstone : Artificial Intelligence COMING SOON
Descrierea e interesantă și cred că la fel ca în cazul Machine Learning de la Google, e indicat să vă înscrieți, măcar să vedeți despre ce e vorba. Transformarea digitală e în toi și dacă nu ne preocupă să învățăm, s-ar putea să ne trezim când e prea târziu. În cazul de față, vizavi de AI, e bine să fim înaintea adopției generale, dacă vrem să avem un atu pe piața muncii.
Tot cursul se va desfășura prin edX.org, în fiecare trimestru porning în Ianuarie, Aprilie, Iulie și Octombrie.
Dacă vreți să vă înregistrați pentru curs, porniți de aici.
via MS