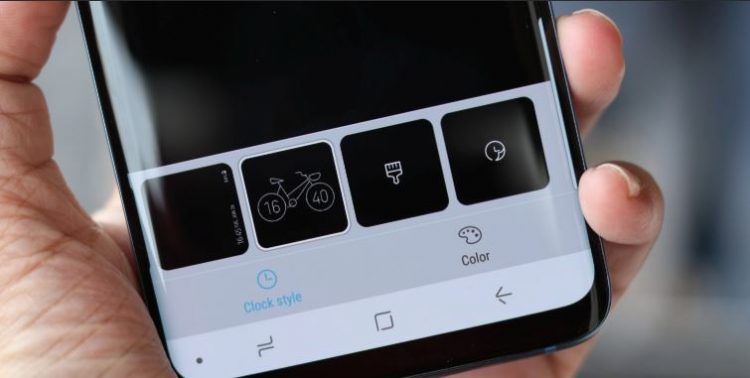 Posesorii de aparate Samsung Galaxy S8/S8+ și S9/S9+ cu Android 8 Oreo pot să experimenteze noi widget-uri via ClockFace dacă sunt dispuși să instaleze aplicația din afara Google Play. Ca parte a Good Lock 2018, Samsung a lansat aplicația ClockFace pentru toate aparatele ce au Samsung Experience 9.0, adică S8/S9 și S8+/S9+ care sunt actualizate la Android 8 Oreo.
ClockFace aduce aproape 30 de noi widget-uri pentru Lock Screen și Always On Display, cu posibilitatea e selecție separată. Este permisă inclusiv selectarea culorii cu care acestea să fie afișate.
Dacă vreți să instalați ClockFace, descărcați APK-ul de pe SamMobile și după ce îl instalați (activați din Settings posibilitatea de instalare a pachetelor din surse necunoscute) puteți să vă bucurați de noile widget-uri.
Veți găsi ClockFace dacă mergeți în meniul Settings/Lock screen and security și apoi Always On Display. Verificați să fie activ, apoi mergeți în Clock and FaceWidgets, Clock style și din lista de jos alegeți ultimul icon (cel sub forma unui ceas) și din colecția ClockFace alegeți noul widget. Apoi validați-vă alegerea și bucurați-vă de noul ceas – puteți să folosiți variante diferite pentru Always On Display și Lock screen.
via SM