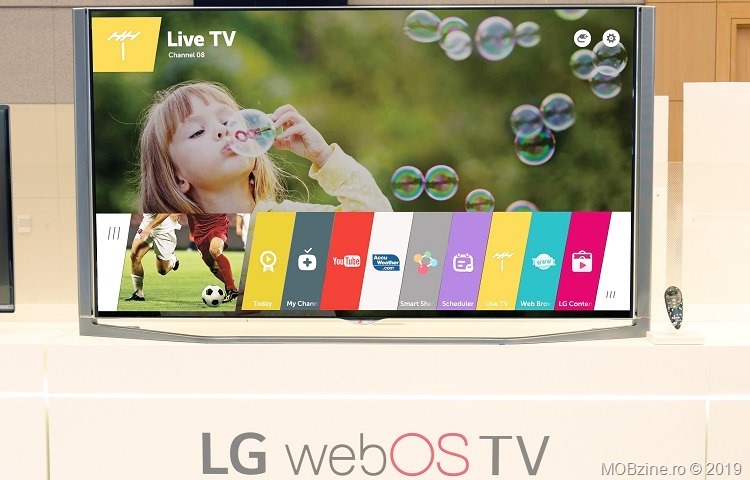 Am citit că televizoarele LG cu webOS 3.5 sau versiuni mai mici pot să fie root-ate de către utilzatorii care vor să încerce așa ceva. De obicei e interesant să obții drepturi de acces cu contul root pe smartphone, unde ai opțiuni extinse de personalizare, mai ales dacă vorbim de Android. Dar în cazul webOS, nu prea văd o utilitate practică imediată, dincolo de ideea că se poate. În principiu, odată obținut acces cu contul root pe shell-ului unui aparat smart, se deschid posibilități interesante de a schimba setările standard și a instala /debloca chestii ce altfel nu s-ar putea.
webOS este un sistem de operare bazat pe Linux, dezvoltat inițial de Palm în 2009, cumpărat de HP În 2011 și în 2013 a trecut în curtea LG care l-a folosit în mod inspirat pentru seria sa de televizoare smart și alte gadget-uri inteligente (frigidere, proiectoare etc.).
Luna aceasta entuziastul Maroc-OS de pe forumul XDA a lansat programul GetMeIn care permite root-area smart TV-urilor lG cu webOS 3.5 (sau versiune mai veche). În sine procesul nu este deloc complicat: trebuie să puneți aplicația pe televizor și apoi să rulați câteva comenzi, detaliate aici.E nevoie însă de un cont de developer creat pe site-ul LG, instalați apoi aplicația pentru developer mode și activați Dev Mode Status to ON and Key Server to ON. De aici drumul ar trebui să fie simplu dacă urmați pașii detaliați pe XDA.
Iar dacă reușiți, poate vă vine și vreo idee legată de ceea ce se poate face fain odată ce există acces pe contul root.