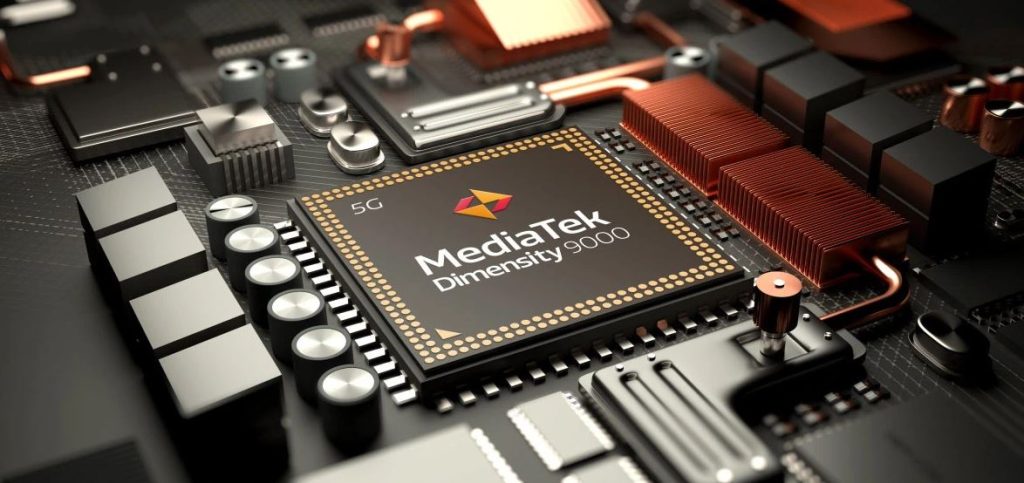 Am citit că noul cip Mediatek Dimensity 9000, construit pe 4nm, are o performanță cu 35% mai bună decât Snapdragon 888, aducându-l aproape de Apple A15. Dacă o să fie adevărat, Qualcomm o să aibă probleme mari și peisajul smartphone-urilor Android se va schimba semnificativ în perioada următoare.
La evenimentul de prezentare de săptămâna trecută Mediatek a dat detalii despre noul Dimensity 9000: este unul octa-core, cu un Cortex-X2 la 3.05GHz, trei core-uri Cortex-A710 la 2.85GHz și patru Cortex-A510 la 1.8GHz. E legat cu un GPU Mali-G710 și un APU cu șase core-uri, pentru AI.
MediaTek's new Dimensity 9000 processor is way ahead of the Qualcomm Snapdragon 888. Throwing down the gauntlet for whatever Qualcomm does in two weeks. pic.twitter.com/sQbJ5tSmJs

— Sascha Segan (@saschasegan) November 18, 2021
Alte detalii asociate cip-ului Dimensity 9000 sunt legate de procesorul de imagine: Gen 7, pe 18-biți, Imagiq ISP ce poate lucra cu imagini de 320MP și transfera informație la o viteză de 9 gigapixels per second. Vorbim și de un modem 5G, dar numai cu sub-6 standard și fără mmWave, plus Bluetooth 5.3 și Wi-Fi 6E.
Primele detalii legate de performanță, via AnandTech, putem vedea că cip-ul Dimensity 9000 e la același nivel cu Apple A15 de pe iPhone 13, cu un scor de peste 4000 de puncte în Geekbench:
Iar pe zona AI, Mediatek susține că Dimensity 9000 e mai rapid decât Google Tensor, considerat unul dintre cele mai rapide în această zonă. Diferența nu e mare – doar 16%.
Deci datele inițiale arată bine și pune Qualcomm într-o lumină mai puțin favorabilă. Însă nu știm cum o să arate viitoarea generație Snapdragon pentru flagship-uri, dar în mod cert Mediatek merge în direcția bună. După cum am zis și în review-ul de OnePlus Nord 2, cipset-urile Mediatek nu mai sunt porcăriile de acum câțiva ani.
În condițiile date, o să fie foarte interesantă oferta de smartphone-uri middle range din 2022.
via 9to5G