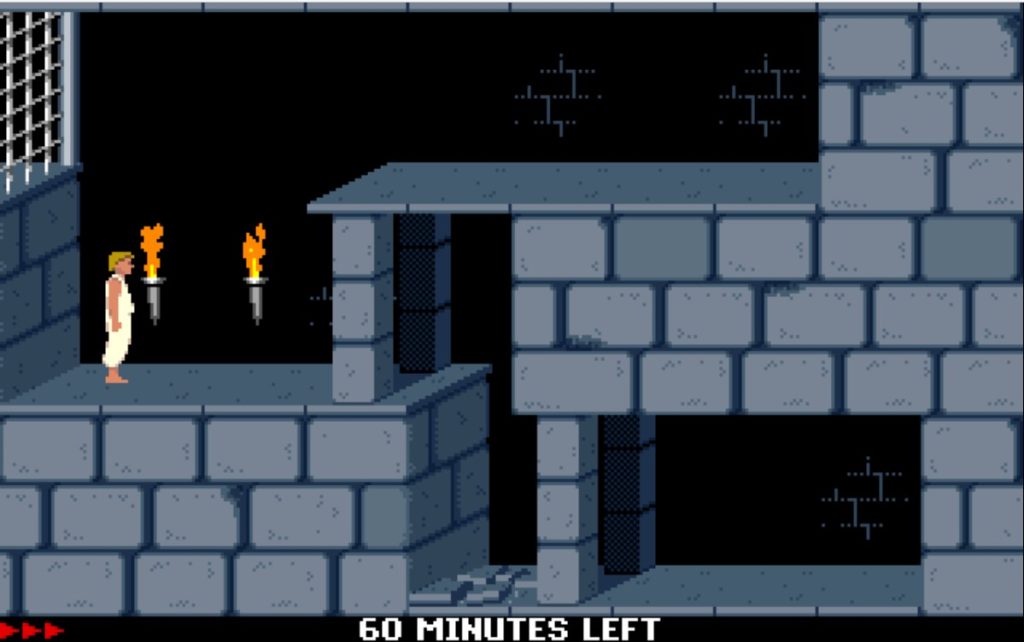 Din când în când îmi mai sare în ochi câte o informație interesantă care mă ajută să realizez cât de mult a progresat tehnologia: am (re)descoperit jocul Prince of Persia, lansat în 1989. Vă recomand să intrați aici și să experimentați puțin modul în care arătau cele mai faine jocuri de PC în urmă cu 30 de ani.
Pentru mine Prince of Persia (Broderbund) este mereu o amintire frumoasă de pe vremea când începeam să îmi dau seama ce este un calculator personal (PC) și cam ce chestii ne va rezerva viitorul. La fel de frumoasă cum este cea legată de Dune și din cauza asta, ori de câte ori am ceva timp liber, îmi mai dedic câteva ore pentru a explora aceste jocuri.
În plus, aceste jocuri ne arată cât de buni erau programatorii atunci, reușind să creee lumi fascinante cu resurse limitate (grafică, sunet, spațiu de stocare) pe un sistem de operare DOS, în comparație cu puterea de procesare și spațiul de stocare irosit acum (inimaginabil atunci) – câțiva zeci de GB doar pentru a putea stoca niște texturi și dialoguri.
Dacă vă tentează să explorați puțin Prince of Presia în browser apelând link-ul de aici vă spun un secret: uitați-vă atent la cum e construit link-ul jocului, imediat după ce îl porniți: https://princejs.com/?level=1&health=5&time=60&strength=100&width=0.
Există niște cuvinte cheie: level, health, time și strength. Modificați valorile în așa fel încât să vă introduceți elemente speciale: de exemplu, dacă modificați level=2 o să porniți jocul de la al doilea nivel.
Dacă vreți mai multe vieți, puneți health=10 sau creșteți-vă rezistența modificând strength=300. Vedeți ce iese :).