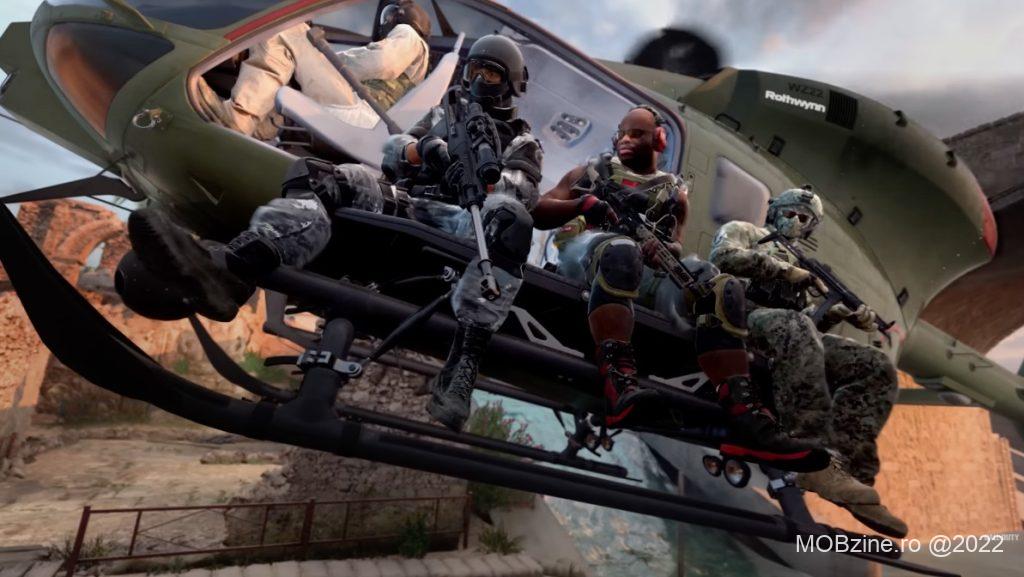 Aseară m-am uitat la evenimentul "the future of Call of Duty" (transmis online de Activision) unde au fost prezentate detalii despre ce urmează cu franșiza, în speță Modern Warfare II și primele imagini cu Warzone 2 și varianta de mobil.
Sub denumirea Warzone 2.0 va veni o nouă versiune (disponibilă din 16 noiembrie) pe console și PC, despre care Activision spune că este "o nouă experiență și cea mai ambițioasă lansare din istoria Call of Duty".
Warzone 2.0 e construit peste engine-ul Modern Warfare II și are loc într-o zonă deșertică, denumită AL Mazrah, care vine cu AI mai avansat. Versiunea de mobil vine în 2023 și va putea folosi ciocniri între 120 de jucători.
Noul capitol Call of Duty începe cu Modern Warfare II, pe 28 octombrie – are chestii noi pe multiplayer, inclusiv on mod raid (3vs3) în care modul de comunicare între coechipieri va fi decisiv. Jocul include posibilitatea de randare 3rd person, prin care perspectiva poate fi schimbată, cu ajustări semnificative vizavi de mișcarea (e coordonată cu direcția în care privește camera), reculul armelor etc. Cei ce au făcut comandă pentru joc vor avea acces la varianta open beta, din 16 septembrie, pentru PC, Xbox și Playstation.
Ce pot să zic acum este că ceea ce am văzut nu m-a dat pe spate și nu mi-a introdus în suflet săgeata aia care să îmi spună că e momentul să fac upgrade de la Xbox One S către altceva, doar ca să pot juca acest titlu.
Toate astea vin în contextul discuțiilor tot mai aprinse legate de monopolul pe care Microsoft l-ar impune pe franșiză, ce ar putea dezavantaja serios competiția.