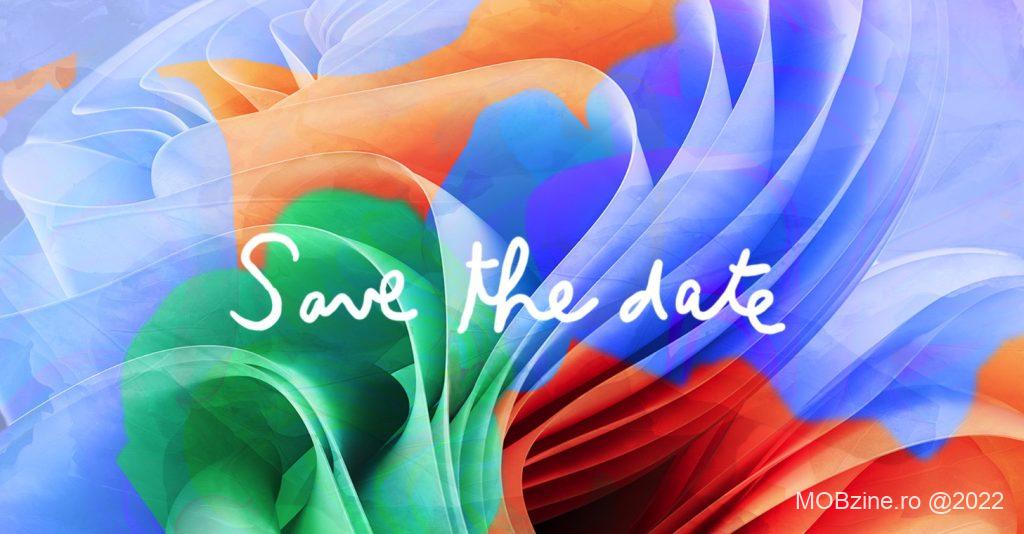 Azi e o zi plină: de la ora 17:00 va avea loc (online) evenimentul de lansare a noii serii de dispozitive Surface și poate fi urmărit de cei interesați urmând link-ul de aici. În mod evident acest eveniment este centrat pe Windows 11 și va pune accentul pe noile dispozitive hardware din seria Surface. Probabil că o să vedem modele noi de Surface Pro (în variante cu Intel și ARM), Surface Laptop și Surface Studio (cu Intel 12th gen) plus noi dispozitive pentru Teams – microfon, cameră, sisteme audio.
Dintre toate chestiile noi mă interesează tableta Surface Pro cu ARM – Surface Pro X – cum se bănuiește că se va numi. Acesta ar trebui să folosească un cipset SQ3 ARM SoC construit pe Snapdragon 8cx Gen3.
Și există o șansă să vedem și ceva Surface Duo – asta dacă Microsoft consideră ca merită să își mai piardă timpul cu acest produs având în vedere că Samsung/Huawei au deja chestii mult mai faine.
După lansarea Surface de azi o sa înceapă conferința Microsoft Ignite, care are o structură hibridă – e prima mare conferință tech care are loc și în format fizic și online. De obicei la Ignite se prezintă chestii foarte faine legate de serviciile Cloud, AI, inovație ale Microsoft.

Keynote-ul Ignite începe la ora 18:00 cu tradiționala introducere făcută de Satya Nadella (Chairman and Chief Executive Officer) alături de Scott Guthrie (Executive Vice President, Microsoft Cloud + AI Group), Panos Panay (Executive Vice President and Chief Product Officer). Printre numele importante ale Microsoft care vor avea prezentări la Microsoft Ignite se numără și Alysa Taylor (Corporate Vice President, Industry, Apps, and Data Marketing) și Mark Russinovich (Azure Chief Technical Officer and Technical Fellow).
Asta ca să nu mai spun că abia aștept să îl văd pe Scott Hanselman și ce o să prezinte.
Iar dacă tot am dat ceva nume de speakeri, mă bucură foarte tare să văd că printre cei care au sesiuni la Ignite 2022 sunt și câțiva dintre prietenii mei, oameni pe care îi apreciez mult:
Radu Vunvulea – Group Head of Cloud la Endava, cu 3 sesiuni legate de IaaS.
Mihai Tătăran – CEO la Avaelgo într-un panel despre Microsoft Cloud
O să fie două zile cu foarte multe prezentări și uitându-mă pe agenda Ignite îmi dau seama seama că îmi lipsesc aceste evenimente atât din prisma atmosferei de acolo cât mai ales pentru informațiile pe care le primești.
Acestea fiind zise, rezervați-vă serile următoare pentru a putea afla ce mai e nou în zona de cloud a Microsoft.
Înregistrarea pentru a parcurge sesiunile online e gratuită și încă se poate face aici.