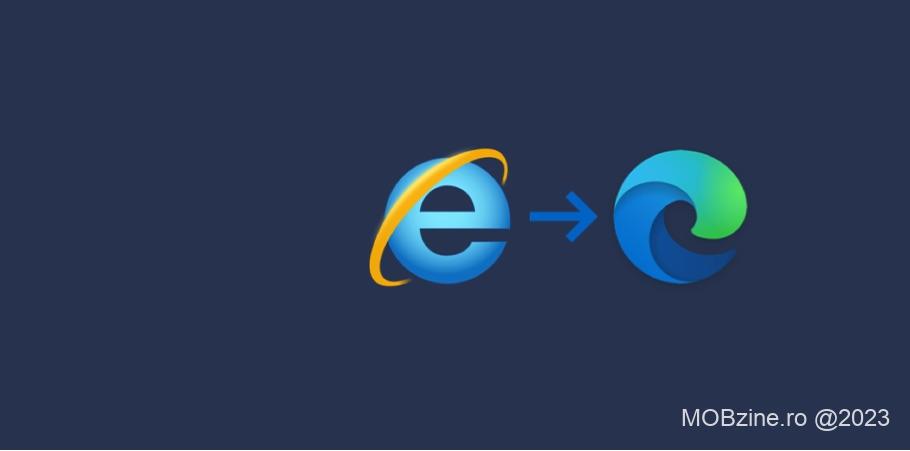 După ce în vara anului trecut Microsoft a anunțat că nu mai oferă update-uri pentru Internet Explorer a venit momentul în care acest browser este dezactivat de pe sistemele Windows 10 care nu sunt sub licență LTS (long term support). În locul lui este activat noul Edge (făcut pe engine Chromium) care va fi pornit atunci când utilizatorii accesează icon-urile IE.
În acel moment va fi afișată o fereastră de dialog în care sunt oferite detalii legate de tranziția către Edge. Tot în procesul de tranziție sunt aduse și toate datele de browsing din IE către Edge.
Cel mai important este că deși IE nu mai poate fi folosit, modul de compatibilitate IE poate să fie activat din Edge pentru situațiile în care este absolută nevoie pentru folosirea lui (ex: aplicații care au încă nevoie de componente ActiveX), mai ales pentru companiile care nu s-au obosit să își schimbe aplicațiile.
Activarea IE Mode pentru Edge în Windows 10 se face așa:
Deschideți Microsoft Edge în Windows 10.
Clic pe Settings and More (ellipsis) din dreapta sus.
Selectați Settings.
Clic pe Default browser.
Sub "Internet Explorer compatibility" activați "Allow sites to be reloaded in Internet Explorer mode".
Apăsați pe Restart ca să reporniți browser-ul.
Detalii mai multe găsiți pe pagina oficială Microsoft.