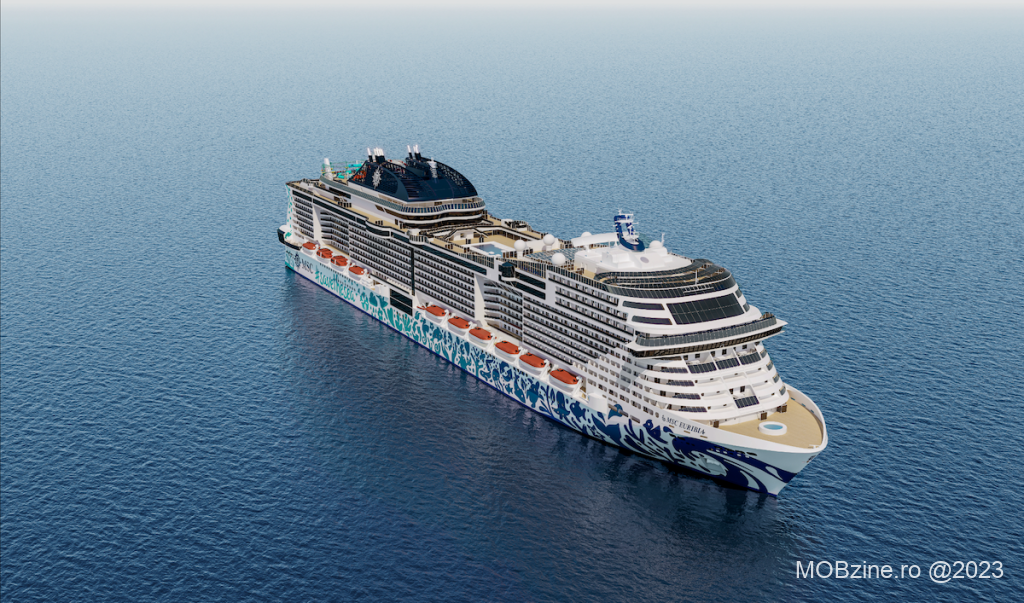 De când cu UE și costurile (aproape) inexistente de roaming, foarte mulți dintre noi nici măcar nu își mai bat capul să verifice dacă locul în care călătoresc în străinătate e în SEE. E firesc ca atunci când pleci în Europa (civilizată) să poți folosi resursele din abonamentul de acasă, iar unii dintre noi chiar negociază abonamente cu resurse suficiente în ideea că se vor bucura de beneficiile roaming SEE.
Cu toate astea sunt absolut sigur că v-ați trezit în situația în care călătorind prin Europa ați ajuns să zicem prin Serbia sau Bosnia și pentru că nu ați verificat dacă aceste țări fac parte din SEE, v-ați trezit cu niște costuri extra măricele ca urmare a folosirii internet-ului în roaming. E doar una dintre situațiile în care beneficiile apartenenței la UE nu se mai fac simțite.
A doua chestie e însă puțin mai dubioasă: știați că există ceea ce se numește roaming maritim?
Trebuie să recunosc că deși aveam idee despre așa ceva, nu mi-a dat prin cap că într-o croazieră prin Europa (Italia, Malta, Spania, Franța) poți să ajungi în câteva secunde la costuri de peste 50 EUR dacă nu îți închizi netul când ești pe barcă, mai cu seamă când aceasta e în larg.
Ideea e așa: chiar dacă ești în Europa (SEE) în momentul în care te urci pe o barcă de croazieră, accesul la rețea al telefonului se mută pe antena acestuia (maritime roaming) și nu mai e legat de cele de pe continent – logic de altfel, pentru că antenele nu bat atât de mult în larg, iar barca are acces la conexiunea prin satelit.
Ori treaba asta devine automat roaming, care e activ dacă abonamentul tău are opțiunea de roaming activă. Adică nu se face diferența între roaming SEE (în speță gratuit) și cel maritim, iar cine nu știe treaba asta va scoate ceva parale din buzunar.
Ca să fiu mai clar costul de acces în maritime roaming e foarte mare (asta dacă nu aveți vreun abonament special) și pentru câțiva MB de trafic (email, social media) factura se poate duce în câteva secunde la 50 EUR, moment în care operatorul de acasă (Orange, Vodafone) ar trebui să te anunțe că ai ajuns la acest prag și să îți ofere posibilitatea de opri roaming-ul.
În mod normal, ar trebui să alegi să anulezi roaming-ul, pentru că dacă îl lași deschis și nu ești atent pe ce celulă de roaming ești, ai șansa să crești foarte tare factura. Dezavantajul este că atunci când te dai jos de pe barcă, nu ai roaming chiar dacă ești într-o țară SEE.
Așa se face că dacă aveți în plan să vă petreceți câteva zile într-o croazieră, chiar dacă e in UE, faceți bine și activați modul avion în secunda în care vă urcați pe barcă. Eventual plătiți cei 15-20EUR/zi pentru acces la WiFi ca să aveți ceva internet, dar sub nicio formă să nu folosiți roaming-ul pentru că în zona maritimă nu sunteți în SEE. Aici e o listă cu operatorii ce ofera roaming pe mare și vasele pe care acestea sunt disponibile. Adică:
| | |
| --- | --- |
| MCP Maritime | Aida Blu, Aida Sol, Aida Mar, AIDAstella, Tariq Ibn Ziyad, El Djazair II, Tassilli II, Cartour Delta, Cartour Gamma, Bahamas Celebration, Celtic Horizon, Color Fantasy, Color Magic, Superspeed I, Superspeed II, Mega Smeralda, Mega Express I, Mega Express II, Mega Express III, Mega Express IV, Mega Express V, Corsica Victoria, Sardinia Regina, Queen Victoria, Queen Mary 2, Queen Elisabeth, Crown Seaways, Delft Seaways, Dover Seaways, Dunkerque Seaways, King Seaways, , Victoria Seaways, Optima Seaways, Patria Seaways, Liverpool Seaways, Pearl Seaways, Princess Seaways, Regina Seaways, Sirena Seaways, Bergensfjord, Fjordline Express, Balmoral, Black Watch, Boudicca, Braemar, Hurtigruten Group, Grand Celebration, Grand Mistral, Grand Holiday, Isle of Inishmore, Oscar Wilde, Ulysses, Jonathan Swift, Royal Iris, Golden Iris, Norwegian Breakaway, Pacific Dawn, Pacific Jewel, Pacific Pearl, Adonia, Arcadia, Aurora, Oceana, Oriana, Ventura, Azura, Paul Gaugin, Tere Moana, Amadea, Artania, Scandinavia, Wawel, Caribbean Princess, Coral Princess, Crown Princess, Dawn Princess, Diamond Princess, Emerald Princess, Golden Princess, Grand Princess, Island Princess, Ocean Princess, Pacific Princess, Ruby Princess, Sapphire Princess, Sea Princess, Star Princess, Sun Princess, Prins Richard, Deutschland, Schleswig-Holdstein, Mecklenbur – Vopormmen, Prins Joachim, Konpriss Fredrik , Norrona, Stena Adventurer, Stena Britannica, Stena Carisma, Stena Danica, Stena Europe, Stena Explorer, Stena Vision, Stena Germanica, Stena Hollandica, Stena Jutlandica, Stena Nordica, Stena Nautica, Stena Saga, Stena Scandinavia, Superfast VII, Superfast VIII, Trelleborg, Stena Spirit, Sassnitz, Mecklenbur – Vopormmen, Partenope, Trinacria, Carthage, Habib, Tanit, Visemar One |
| AT&T Maritime | Journey, Pursuit, Quest, Breeze, Conquest, Dream, Ecstasy, Elation, Fantasy, Fascination, Freedom, Glory, Horizon, Imagination, Inspiration, Legend, Liberty, Magic, Miracle, Paradise, Pride, Sensation, Spirit, Splendor, Sunrise, Sunshine, Valor, Victory, Vista, Constellation, Eclipse, Edge, Equinox, Infinity, Millennium, Reflection, Silhouette, Solstice, Summit, Crystal, Olympia, Serenity, Symphony, Dream, Fantasy, Magic, Wonder, Explorer Dream, Genting Dream, World Dream, Balmoral, Black Watch, Boudicca, Braemar, Bremen, Europa 1, Europa 2, Hanseatic Inspiration, Hanseatic Nature, Amsterdam, Eurodam, Koningsdam, Maasdam, Nieuw Amsterdam, Nieuw Statendam, Noordam, Oosterdam, Rotterdam, Veendam, Volendam, Westerdam , Zaandam, Zuiderdam , Peace Boat, Astor, Bellissima, Grandiosa, Seaview, Bliss, Breakaway, Dawn, Encore, Escape, Gem, Getaway, Jade, Jewel, Joy, Pearl, Sky, Spirit, Star, Sun, Insignia, Marina, Nautica, Regatta, Riviera, Sirena, Pride of Bruges, Pride of Hull, Pride of Rotterdam, Pride of York, Aria, Pacific Dawn, Pacific Explorer, Caribbean, Coral, Crown, Diamond, Emerald, Golden, Grand, Island, Majestic, Pacific, Regal, Royal, Ruby, Sapphire, Sea, Sky, Star, Sun, Horizon , Monarch, Sovereign, Zenith, Regent Explorer, Regent Mariner, Regent Navigator, Regent Voyager, Adventure of the Seas, Allure of the Seas, Anthem of the Seas, Brilliance of the Seas, Empress of the Seas, Enchantment of the Seas, Explorer of the Seas, Freedom of the Seas, Grandeur of the Seas, Harmony of the Seas, Independence of the Seas, Jewel of the Seas, Liberty of the Seas, Majesty of the Seas, Mariner of the Seas, Navigator of the Seas, Oasis of the Seas, Ovation of the Seas, Quantum of the Seas, Radiance of the Seas, Rhapsody of the Seas, Serenade of the Seas, Spectrum of the Seas, Symphony of the Seas, Vision of the Seas, Voyager of the Seas, Seabourn Encore, Seabourn Odyssey, Seabourn Ovation, Seabourn Quest, Seabourn Sojourn, Star Pisces, SuperStar Aquarius, SuperStar Gemini, The Taipan, Mein Schiff 1N, Mein Schiff 2N, Mein Schiff 3, Mein Schiff 4, Mein Schiff 5, Mein Schiff 6 , Mein Schiff Herz, Scarlet Lady, Panorama |
| TIM Maritime | MSC Armonia, MSC Fantasia, MSC Lirica, MSC Magnifica, MSC Musica, MSC Opera, MSC Orchestra, MSC Poesia, MSC Preziosa, MSC Sinfonia, MSC Splendida, MSC Divina, Costa Atlantica, Costa Classica, Costa Favolosa, Costa Deliziosa, Costa Luminosa, Costa Magica, Costa Mediterranea, Costa Pacifica, Costa Serena, Costa Victoria, GNV – Excellent, GNV – Fantastic, GNV – Florencia, GNV – La Superba, GNV – La Suprema, GNV – Majestic, GNV – Splendid, Cruise Europa, Europalink, Ikarus Palace, Moby Wonder, Moby Tommy, Moby Otta, Moby Drea, Moby Vincent, Moby Fantasy, Moby Aki, Moby Corse, Danielle Casanova, Mediteranee, Martin Soler, Ionan Queen, Hellenic Spirit, Kriti I, Kriti II |
Iar costurile informative arată cam așa:
Maritime Roaming on AT&T
| | | | | | | |
| --- | --- | --- | --- | --- | --- | --- |
| Receiving Calls | Calling Malta | Calling visited country | Calling countries in same zone | Calling outside zone | SMS | Data |
| €3.75 p/min | €3.75 p/min | €3.75 p/min | €3.75 p/min | €3.75 p/min | €0.90 p/msg | €5.40 p/MB |
AT&T charges for incoming SMS €0.90 p/msg, Data is charged in 100kb increments
Maritime Roaming on TIM and MCP
| | | | | | | |
| --- | --- | --- | --- | --- | --- | --- |
| Receiving Calls | Calling Malta | Calling visited country | Calling countries in same zone | Calling outside zone | SMS | Data |
| €5.00 p/min | €5.00 p/min | €5.00 p/min | €5.00 p/min | €5.00 p/min | €0.60 p/msg | €12.00 p/MB |
Data is charged in 100kb increments
Vă spun asta ca să știți și să nu fiți surprinși că în urma unei vacanțe scurte plătiți încă o dată costul ei pentru accesul în roaming.