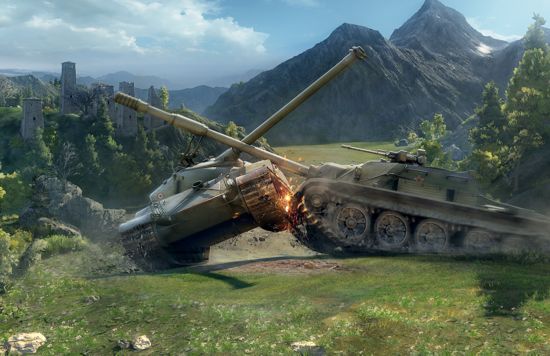 Dacă ați jucat World of Tanks, este imposibil să nu vă fi gândit că lucruri precum muniția specială și alte elemente care pot fi cumpărate de la item mall ar oferi un avantaj cam mare celor care cheltuiesc bani adevărați. Wargaming.net au ajungs la aceeași concluzie. De fapt, cam toată lumea care operează un MMO gratuit a ajuns la această concluzie, numai că Wargaming.net vor face ceva în această privință. Și nu vor face ce ar face un operator ca IGG, de umplere a magazinului virtual cu obiecte de acel fel, vor face exact opusul, îndepărtarea lor cu totul.
Da, ați auzit bine, nu veți mai putea cumpăra obiecte ce oferă avantaje de orice fel în World of Tanks, World of Warplanes sau World of Warships. Tot ce veți putea cumpăra pe viitor sunt obiecte estetice. Nu, nu pălării pentru tancuri, deși asta ar fi o idee amuzantă, ci culori, camuflaje, sau alte lucruri similare.
Această schimbare va avea cu siguranță un efect asupra venitului, dar în același timp, ar putea avea un efect pozitiv asupra propagării titlurilor produse de Wargaming.net în domeniul eSports.
Material preluat de pe www.games-arena.ro