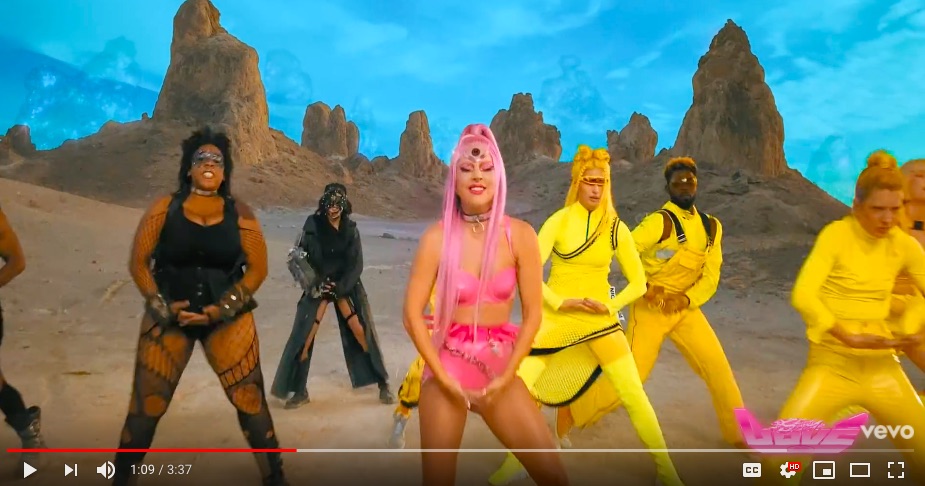 După mai bine de trei ani în care nu a lansat nicio melodie nouă, Lady Gaga a lansat recent "Stupid Love" cu un clip filmat pe iPhone 11 Pro, în cadrul campaniei Apple #ShotoniPhone. Într-o singură zi videoclipul a strâns aproape 18 milioane de vizualizări …
Ce mai e de spus? Poate că Apple face tot posibilul să asocieze iPhone 11 Pro cu calități excepționale de filmare în ideea că publicul larg (să nu zic cei neinformați) vor considera că nu mai au nevoie de scule profesioniste și vor justifica peste 1000 EUR investiți într-un smartphone? Oricum, nu e prima dată când Apple apelează la vedete pentru a promova capabilitățile de filmare de pe iPhone – Selena Gomez a filmat "Lose You To Love Me" și "Look At Her Now" tot pe iPhone și tot în seria #ShootoniPhone.
Ce ziceți, cădeți în plasa departamentului de marketing?
"STUPID LOVE"
THE NEW SINGLE & MUSIC VIDEO
OUT NOW: https://t.co/hLtxNCiuJw#StupidLove #ShotOniPhone pic.twitter.com/QLF3Cx1mcw

— Lady Gaga (@ladygaga) February 28, 2020
Ca fapt de divers vă mai spun că nu doar Apple promovează ideea că un smartphone poate să țină locul unor scule profesionale de pozat/filmat, de-a lungul timpului și Nokia și Google au mai încercat asta – Eminem și-a filmat un concert pe Empire State Building pe un Pixel 2, chestie pe care a făcut-o și John Legend cu "A good Night".
Mesajul nu e nou, doar publicul poate să fie altul.