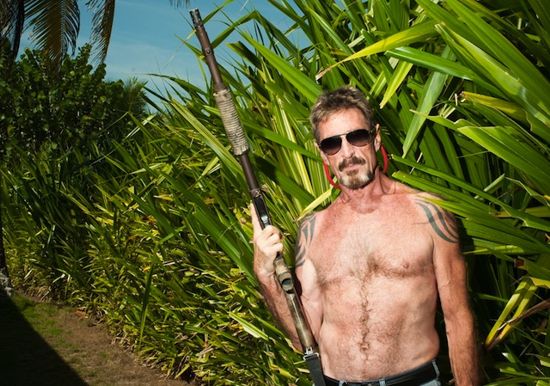 După ce poliția din Belize s-a dovedit a fi pistol cu apă pentru un personaj de calibrul său, evadându-le de sub nas, ca în filmele cu Louis de Funes, John McAfee țintește mai sus. Mult mai sus! Și se ia la trântă tocmai cu NSA-ul.
Nu o face direct, ci prin intermediul unui device, aflat deocamdată în stadiul de pre-prototip (dacă o exista așa ceva), dar cu o barieră de preț stabilită la 100 dolari, numit Decentral. Rolul acestui device de dimensiuni reduse va fi de a ascunde toate informațiile utilizatorului său pe perioada folosirii internetului. Toată activitatea online a unui utilizator va fi ascunsă de ochii autorităților, prin folosirea unor "floating networks".
Într-o declarație acordată celor de la San Jose Mercury News, McAfee a precizat că, pentru autorități,
"There will be no way to tell who you are or where you are".
Nu știu cât de realizabil este un astfel de device, dar cu siguranță personajul care s-a gândit la materializarea acestei idei este cel potrivit. Și pare suficient de inconștient încât să meargă până la capăt.