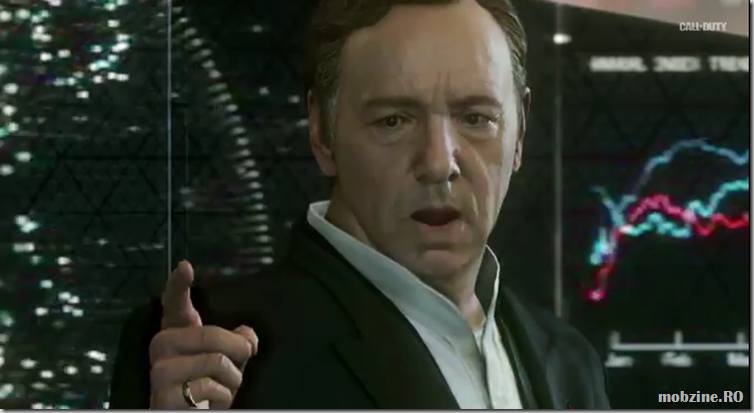 Următorul titlu al seriei Call of Duty e programat să iasă pe 4 noiembrie și după cum puteți vedea în primul trailer al jocului, beneficiază de un model virtual al lui Kevin Spacey, în rolul comandatului unei armate scăpate de sub control ce tocmai a atacat SUA. Ca de obicei, în spatele comentariilor actorului principal vedem scene de război în care soldații îmbrăcați în armuri speciale (armored exoskeletons) își arată puterile ieșite din comun.
Replicile lui Spacey îl aduc în postura personajului negativ care transmite un mesaj clar: "Puterea determină cine are dreptate" și "eu am puterea, deci eu am dreptate".
Nu avem prea multe detalii despre motor sau despre elementele de noutate, altele decât puterile speciale are soldaților protejați de armurile speciale. Pe trailer se specifică și că este pentru Xbox One.
E foarte posibil ca până în noiembrie, acest nou titlu al seriei Call of Duty să fie un motiv suficient de bun pentru a-mi lua noua consolă Xbox One. Poate între timp se mai limpezește treaba și la noi și o să avem acces direct în Xbox Live.