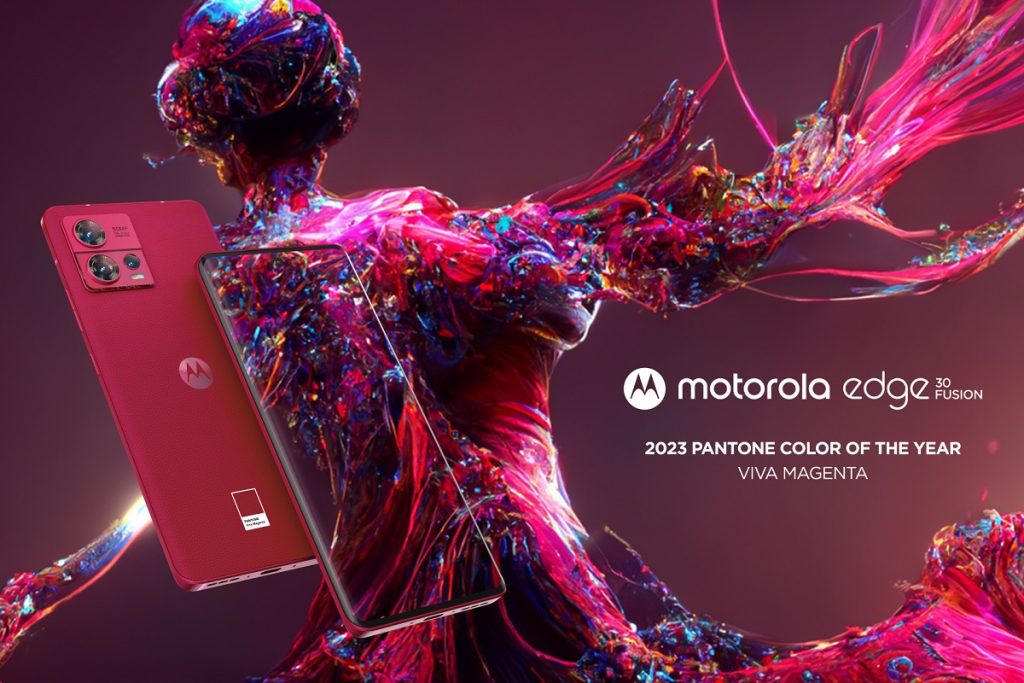 Viva Magenta este declarată Pantone Colour of the Year 2023 de către experții Pantone Colour Institute. Culoarea anului este selectată prin analiza tendințelor globale de-a lungul anului, luând în considerare aspecte variate ale societății, de la modă la marketing, social media și chiar politică. Și nu ar trebui să surprindă apariția acestui Edge 30 Fusion în culoarea Viva Magenta, având în vedere că cei de la Motorola au mai colaborat cu Pantone. Vă aduc aminte de versiunea Very Peri a lui Moto Edge 30 Neo, lansată în septembrie la Milano (un telefon care surprinde în mod plăcut în ceea ce privește autonomia). Very Peri a fost culoarea anului 2022 în viziunea celor de la Pantone.
În ceea ce privește noua apariție, nu sunt prea multe de spus. Pe Moto Edge 30 Fusion în știți deja destul de bine de la noi. Aici găsiți un review complet. Și dacă deja era atractiv din punctul de vedere al performanțelor și al prețului, acum, cu noua versiune de culoare Viva Magenta, devine atractiv și din punct de vedere fizic. Nu că nu ar fi fost deja, este un telefon foarte subțire și care s-a bucurat de multă atenție la detaliile de construcție.
Ediția specială Motorola Edge 30 Fusion în Pantone Colour of the Year 2023, Viva Magenta, va fi disponibilă în România la eMAG la prețul de 2499 Ron.